Be A Junior Ranger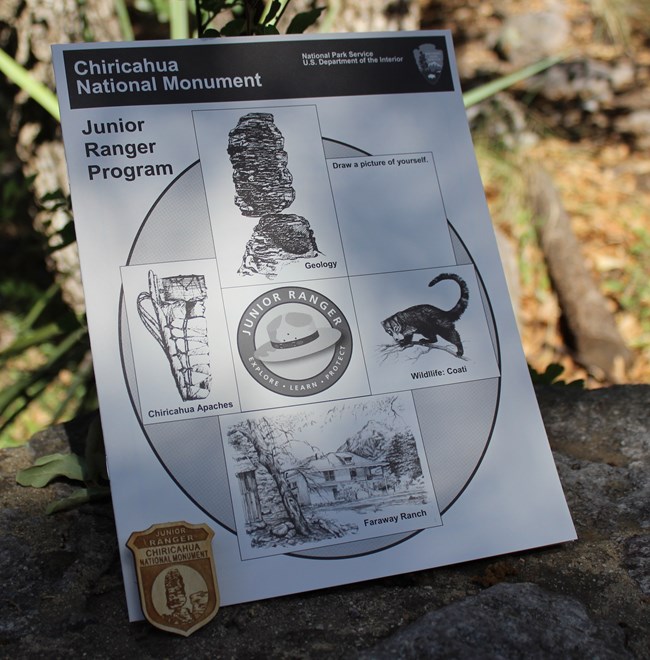 Here at Chiricahua National Monument we feel the future stewardship of our park is of the utmost importance. A Junior Ranger is an explorer. A Junior Ranger is a learner, and this type of learning is informal and fun. A Junior Ranger is a protector of the national parks. Junior Rangers discover things they can do to help make sure there are always parks to visit in the future. They learn things they can do in the parks, and things they can do when they return home. When they have completed their activity booklets, children are sworn in as a Junior Ranger and receive a badge and certificate. Each year 450,000 children become Junior Rangers.
Would you like to learn more about the geology, animals, plants, history, and people at the monument? Stop at the visitor center and pick up a free copy of the park's Junior Ranger Activity Booklet.

Return to the visitor center and share your discoveries with a staff person to receive your badge!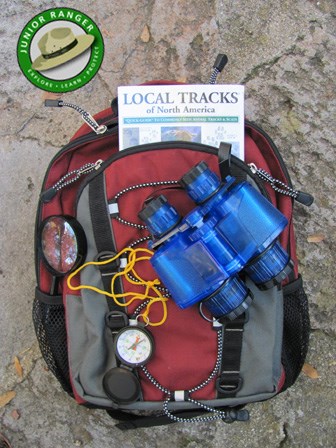 Discovery Daypack
To assist you in your Junior Ranger adventures, check out a
FREE
Discovery Daypack at the visitor center. Field guides, binoculars, and a magnifying glass are some of the items inside the pack for you to use during your visit to the park.
Last updated: December 19, 2019