Fishing Veterans Lake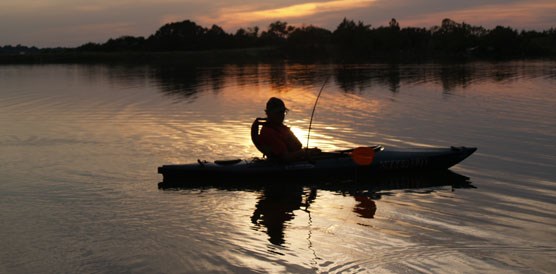 Veterans Lake was built in 1933 and became part of Chickasaw National Recreation Area in 1983. The 67 acre lake was named in honor of American war veterans. The lake offers 3 miles of shoreline, along with a boat ramp, boat dock, and fishing dock. Also has picnic areas, grills, restrooms, and group shelter.
The state record Black bass hybrid was caught here in March of 2006, weighing eight pounds, five ounces.
Veterans Lake map
(2.45MB PDF file)
Oklahoma Water Atlas maps are designed for both research and utility. Depicted area in each map will vary depending on the size and shape of the lake. For reference, the scale is included on each map (expressed in miles or feet, depending upon lake size). Some recreation features may not have been included due to map scale. The Oklahoma Water Atlas is produced by the Oklahoma Water Resources Board.
Last updated: March 31, 2012