The End: 1966-1976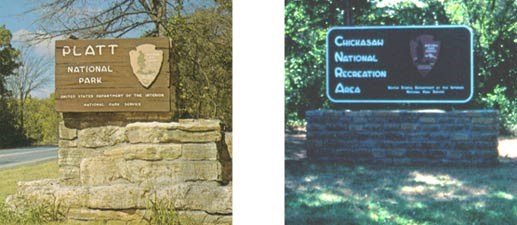 The completion of the Arbuckle Dam and the filling of the Lake of the Arbuckles in 1966 added an entirely new dimension to the Platt experience. For ten years the two adjacent locations existed as separate parks operated by the staff of Platt National Park.

Platt National Park benefited from Mission 66, a ten-year program to improve national parks across America. Additional facilities, including the Travertine Nature Center were constructed at this time.
And the future of the park was under great debate. At the request of the Chickasaw Nation, the park was renamed to honor the contribution of the tribe in establishing the park. In 1976 the Arbuckle Recreation Area and Platt National Park were combined to create the modern park visitors experience today: Chickasaw National Recreation Area.
Last updated: September 3, 2016