Music Under the Stars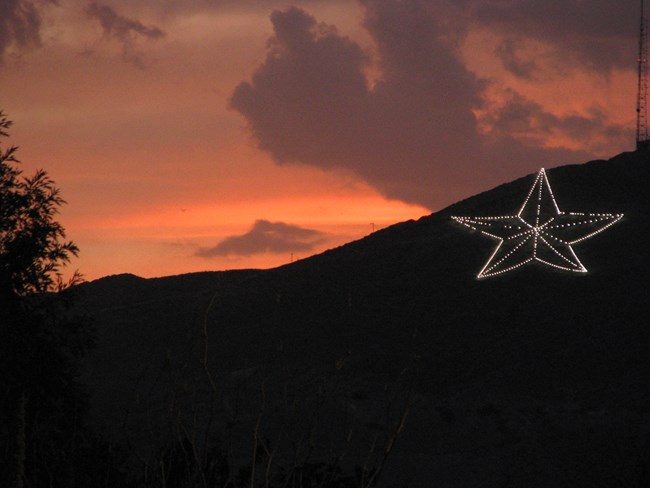 Every summer, Chamizal National Memorial and the City of El Paso Museums and Cultural Affairs Department (MCAD) host Music Under the Stars, a weekly concert series. Local, national and international artists from a variety of genres perform on the Memorial's outdoor stage to audiences numbering in the thousands. Visitors from around the greater El Paso area bring chairs and blankets to enjoy the sounds as the hot days fade into pleasant summer nights. Concerts are free of charge. In recent years, some of the Music Under the Stars concerts have taken place at Cohen Stadium, so be sure to visit the El Paso MCAD website, as they are the event organizers, for the most up-to-date scheduling information. For the concerts held at Chamizal National Memorial, the parking area fills quickly, so give yourself plenty of time. Food and drinks are sold on site by approved vendors.
Rules
Music Under the Stars concerts are a family event. Bring a picnic and make it a whole day of fun in the park. Please remember that following the rules allows everyone to have a safe and enjoyable experience. The rules listed below are our most frequent reminders, but please refer to the Superintendent's Compendium for a complete list of rules and regulations governing Chamizal National Memorial.
Glass containers are prohibited in the park at all times.
Pets are not allowed in the park during concerts.
Alcohol may not be brought into the park; it is available for purchase from approved vendors on park grounds.
Playing games that involve throwing or kicking balls, frisbees or other objects is prohibited inside the bowl area around the stage.
Smoking is not permitted in or around the bowl area.
Any tents and shade structures put up in the bowl area must be taken down before the start of the concert.
Bicycles, skateboard, scooters and other wheeled vehicles are not allowed on sidewalks or the esplanade.
2020 Music Under the Stars
The City of El Paso has placed Music Under the Stars on hiatus. Please refer to the El Paso Museums and Cultural Affairs Department (MCAD) site for information about the summer concert series.
Last updated: June 22, 2020