Currently on Exhibit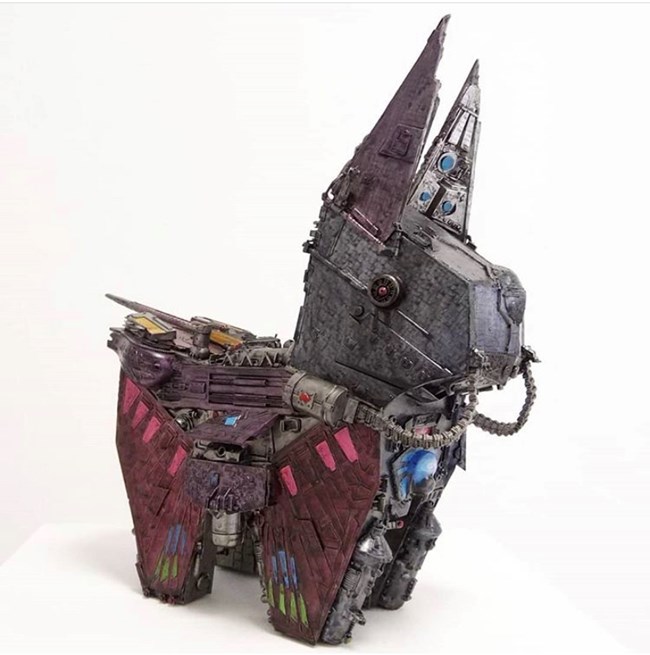 The Uncolonized: Visions in the Parallel
Mathematics, astronomy, irrigation, written language, rubber...there were many technological advances made by the indigenous people of Mesoamerica, which most people today are are not aware of or have forgotten. Take a glimpse into the parallel universe of the Uncolonized, a world of amazements and wonder. It is a universe in which the Western Hemisphere was not colonized and advanced independently, creating a new world of solar powered Aztechnonauts, systematic Mayathmaticians, problem solving Zapoteknical Engineers, and experimenting Olmechemists.
The installation presents an alternative realm, which invites the viewer to create a dialogue about the history of the Americas and its indigenous people. It is intended to instill a curiosity into the untaught histories of our heritage while using a science fiction twist to nurture pride in one's heritage.
The Artist: Angel Cabrales
Angel Cabrales is originally from El Paso, Texas. His father, a retired engineer at White Sands Missile Range, instilled in him a great interest in science and math. Cabrales also learned the importance of community and social work through his politically active mother.
Artist Angel Cabrales received his Bachelors of Fine Arts degree from Arizona State University and his Masters of Fine Arts from the University of North Texas. He is currently the assistant professor in sculpture for the University of Texas at El Paso, as well as a mentor in The Low Residency Masters of Fine Arts Program for the School of Art Institute of Chicago.
Visit our keyboard shortcuts docs for details
Duration:

5 minutes, 5 seconds
Theater Tech Specialist Frank Lopez of Chamizal National Memorial interviews artist Angel Cabrales, whose exhibit is currently on display in the Franklin G. Smith Gallery. Mr. Cabrales was interviewed at his office prior to the August 29, 2019 exhibit opening at the Memorial.
Last updated: August 28, 2019