Franklin G. Smith Gallery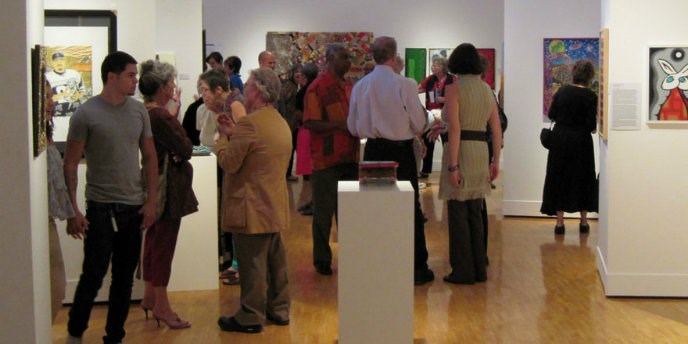 The Chamizal story is one of diplomacy which was accomplished through the mutual dedication and respect of representatives from the United States and Mexico. We believe that shared experiences and an appreciation of our cultures can foster the respect that leads us to a better understanding of our neighbors. The founders of Chamizal National Memorial recognized that the visual and performing arts can be a compelling way to share cultures. The memorial exhibits artists whose work not only reflects the history and landscape of our border region, but also ties directly to the park's mission of commemorating the amicable resolution of a long standing border dispute between the U.S. and Mexico. Learn about the artwork currently on display.
Visit the Gallery
The Franklin G. Smith Gallery is located in the west wing of the Chamizal National Memorial administrative building. The gallery is open Monday through Friday from 8:00 a.m. until 4:30 p.m., and during the hours of 10:00 a.m. until 5:00 p.m. on weekends by requesting access with a park ranger at the Cultural Center information desk.
Exhibit Your Artwork!
Are you an artist interested in exhibiting your work in one of our galleries? If so, please email Jerome Flood or telephone him at 915-532-7273 x105.
Last updated: August 15, 2019