Stage Performances and Cultural Events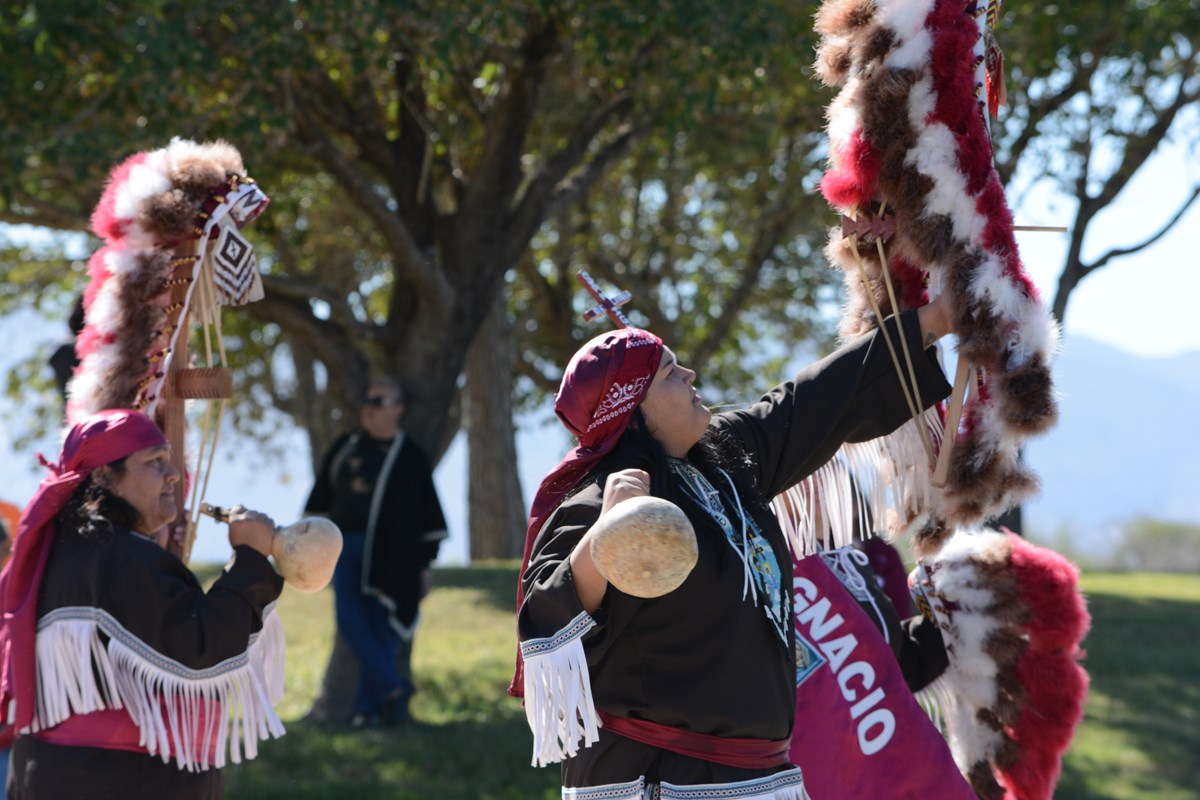 The Chamizal story is one of diplomacy, which was accomplished through the mutual dedication and respect of representatives from the United States and Mexico. We believe that shared experiences and an appreciation of our cultures can foster the respect that leads us to a better understanding of our neighbors. The founders of Chamizal National Memorial recognized that the visual and performing arts can be a compelling way to share cultures and learn about our history. Throughout the year, Chamizal National Memorial hosts a variety of performances and cultural events to highlight the rich heritage of the people along the US-Mexico border. Check our calendar for upcoming events.
Annual Park Events
Borderland Heritage Festival
The signature event at Chamizal National Memorial is the Borderland Heritage Festival, which is typically held in late October. The Borderland Heritage Festival celebrates, commemorates, and connects our visitors to the heritage of the United States-Mexico borderlands. Chamizal National Memorial provides the setting for groups from this community to share information and cultural experiences with all of our neighbors. Listen to native storytellers. Vibrate to the sound of a mariachi band. Move your feet to the rhythms of a Tigua youth drummer. Learn about ranch life from a local vaquero. Savor the taste of food truck fare. Let the beauty of the Mata Ortiz pottery dazzle your eyes. Experience the traditions that have endured and come to love the distinct flavors of borderland culture.
Border Culture Theater Festival
As a park established for the purpose of celebrating and fostering friendship with Mexico, we host performances from both US and Mexican theater companies that share current issues and provide opportunities for cross-cultural understanding. From classic Chicano plays to contemporary theater, the Border Culture Theater Festival highlights themes and issues that are ever-relevant to border culture and the Mexican-American experience.
Siglo de Oro Drama Festival
Since its beginning at Chamizal National Memorial in the spring of 1976 as a singular event to celebrate the United States Bicentennial, the Siglo de Oro Drama Festival attained local popularity and an international reputation for presenting quality presentations from Spain's Golden Age by theatrical groups from all over the world.
Community Events
Local organizations also present theater and cultural events for the community and our visitors. A permitting process is used to select performances. Check our calendar for upcoming events.
Last updated: June 28, 2021