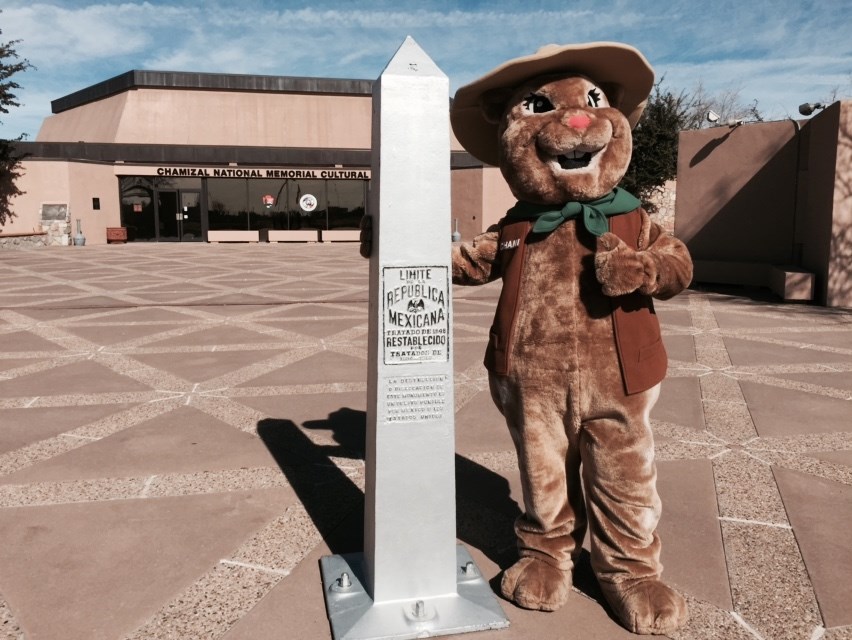 National Junior Ranger Day is on April 21, 2018. Bring the family and celebrate it with Chami and his friends: all stars of national parks around the El Paso area. Park rangers from White Sands National Monument, Gila Cliff Dwellings National Monument, Fort Davis National Historic Site, Guadalupe Mountains National Park, and Carlsbad Caverns National Park as well as Chamizal National Memorial will be here to help you get to know these special places that you can visit. Some of Chami's friends are coming with them: Riley Roadrunner, Lupe the ringtail, and Carl S. Bat. Visit with all of the rangers and mascots and collect special artwork to make your own collectible buttons. Play games. Take pictures with mascots. Earn your Junior Ranger patch. What fun!
Event Schedule
10 - 10:20 am: Meet the Mascots
10:30 - 11:30 am: Pick Three Parks. Choose any three of the park tents to visit. Spend 15 minutes with the rangers at each one.
11:30 am - noon: Choose Your Own Adventure. Take a short break or choose to do one of the following:
make buttons to represent the parks you learned about

play a game to learn about other national parks around the country

watch a video about Chamizal National Memorial starring Chami

make a puppet of your favorite mascot

investigate Chamizal history using maps
Noon - 1 pm: Pick Three Parks. Visit the remaining three park tents. Spend 15 minutes with the rangers at each one.
1 - 1:15 pm: Closing Ceremony
1:15 - 1:30 pm: Take photos with the mascots. Special opportunity for 4th graders: get your free national parks pass.
Feel free to bring your lunch and stay for a picnic. Be sure to share what you learned with someone else and make plans to visit one of these national parks near you!