El Merolico: Entremeses Bululuados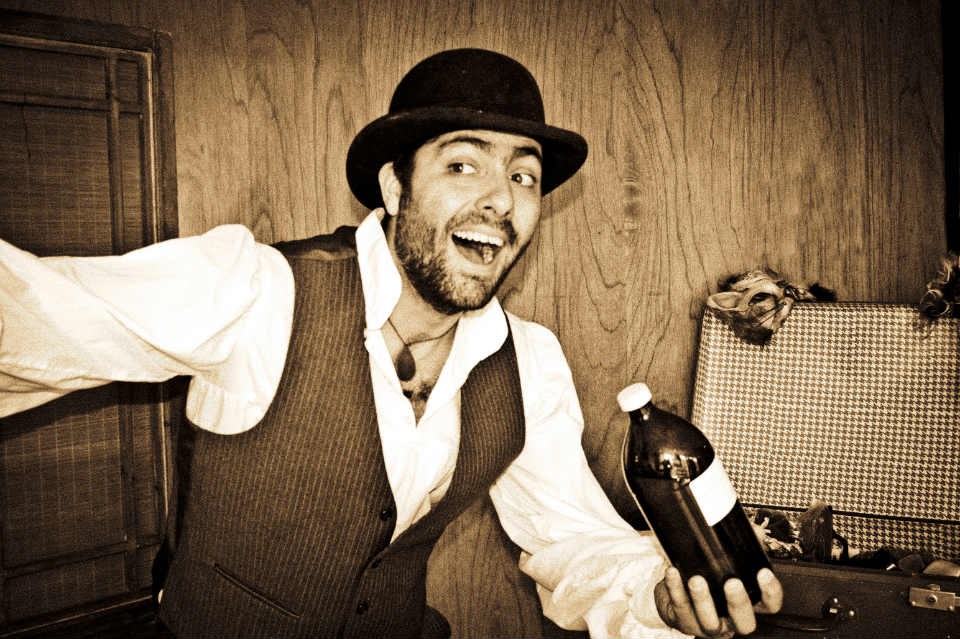 The merolico is a street merchant along the lines of a fortuneteller or medieval quack. He is a hustler who came to have a particular style in Mexico that is not seen in any other part of the world. Condemned to a solitary existence and eternal exile, the merolico is relegated to the sidelines where he observes and reflects on human nature. No matter what his mood is, each day he has to face a new audience that awaits his best performance.
The bululú is a theater "company" of one actor who performs a play by himself by changing his voice according to the character he is interpreting. The similarities between the bululú and the merolico are obvious. Our Company set out to combine both characters to present plays with the histrionics of the bululú and enchantment of the merolico and create one man who, as he travels, performs stories to heal the minds and spirits of everyone who watches.
El Merolico interprets the stories told in the following entremeses by Miguel de Cervantes:
El Viejo Celoso – Lorenza's husband is old Cañizares. She is tired of his jealousy, so she asks her neighbor, Ortigosa, for help to acquire a lover and, thus, teach Cañizares a lesson.
El retablo de las maravillas – Chirinos and Chanfalla are always looking for a new way to trick people. Their new joke is to make people think they see "marvelous things" on their small, traveling puppet stage when, in fact, there is nothing there.
La cueva de Salamanca – Leonarda and her maid, Cristina, have affairs with the town's barber and sacrist respectively. Then, they try to deceive Leonarda's husband, Celindo.
Efe Tres Teatro
Efe Tres Teatro was formed 2012 by a group of performing artists coming together to playfully demonstrate that the classics, especially those of the baroque era, still have much to show us. Up to this point, their style has been to revive the ñaque style of theater in which a pair of actors during the Spanish Golden Age would play all of the parts of a complete work of theater. They seek to appeal to the spectator's sense of fantasy, leaning toward theatricality and giving more importance to the imagination than a realistic portrayal. Based on these notions, they and each audience member create a unique world together.
Last updated: February 14, 2018