Rosaura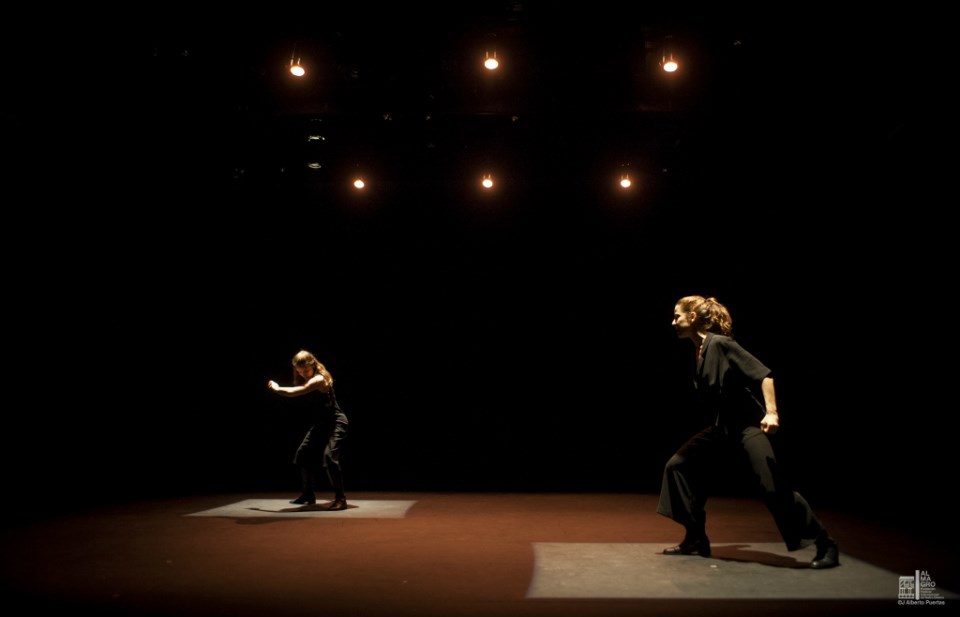 Drawing upon the Calderón de la Barca masterpiece, Life is a Dream, we approach the play from the point of view of Rosaura, one of the most interesting female characters of the Siglo de Oro.
In our production, we understand Rosaura as the true driving force for change in the story, symbolizing the need to find an identity in a social system in which woman's figure is blurred and subjugated to man. Her search to find her place in that society is tireless since she faces her destiny of fighting against the status quo and the limits imposed on her in order to truly find herself at last.
Our Rosaura undertakes a journey towards the unknown. She becomes a man, a lady of the court, a warrior, and finally manages to conquer the ghosts of her past through a process of "enlightenment" that Calderón himself develops throughout the work by masterfully and beautifully penetrating the feminine soul.
Using ancient theatrical techniques, such as storytelling, and the most contemporary ones, including viewpoints and physical and anthropological theater, we interpret this heroine through a poetic lens that resonates in today's political context. It is one in which the spectator of any social and cultural context becomes the protagonist of the tragedy of a failed system that forces him to fight for his future. Rosaura, therefore, becomes a metaphor for necessary change. To travel along with Rosaura on this incredible journey is an opportunity to learn about the strength and light that surrounds the human condition.
Paula Rodríguez & Sandra Arpa
Teatro Inverso
Teatro Inverso is a theater company based between Madrid and London and founded in 2015 by Paula Rodríguez and Sandra Arpa following an artistic residence granted by the Corral de Comedias de Alcalá de Henares (Spain).
The main objective of Teatro Inverso is to present the masterpieces of the Siglo de Oro to the international audience using contemporary performing arts techniques and genres.
With this goal, the company focuses on adapting classical texts and bringing them to the contemporary world. We are thus advancing in the search for a new dramaturgy that deals with the universal themes of the Spanish Golden Age (still very contemporary) but always preserving and respecting the verse and the essence of the classical texts.
The name of our company, Teatro Inverso, arises precisely from our interest in the plays written in baroque verse and in the intrinsic meaning of the term "inverse" as confrontation between two opposing features.
We believe that from this confrontation of opposites, the conflict that brings theatre to life emerges.
Last updated: February 14, 2018