Fuenteovejuna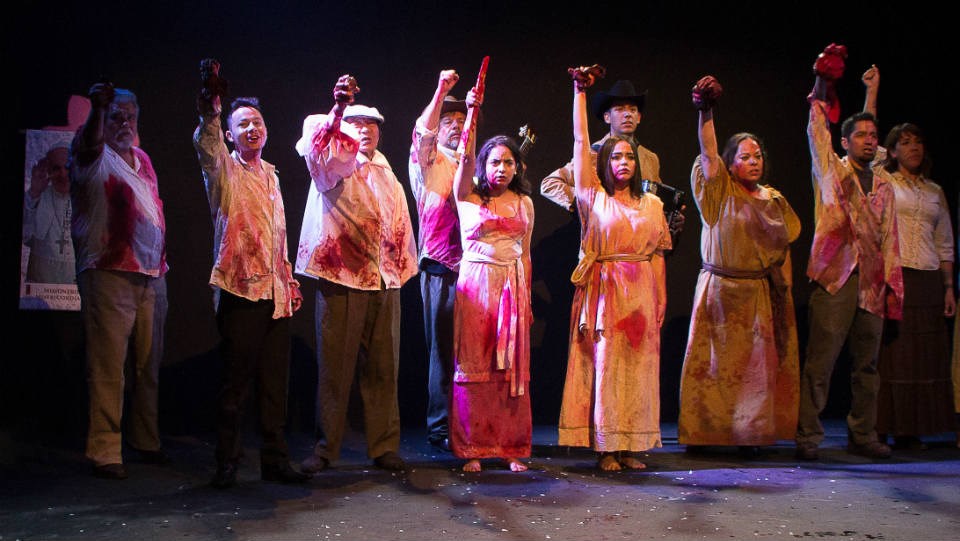 A despotic commander governs the city through tyranny, unleashing rebellion from his subjects. Out of his corruption, he kidnaps and rapes women, which leads to the collapse of civility and gives way for rage and vengeance to rule in the city.
Four hundred years after its writing, Fuenteovejuna is still germane since the power that evoked Lope's criticism is still present around the world. Even now, in our bloodstained country, the voices of the characters in this mythical town echo in the depths of our hearts, in the womb of our betrayed motherland, in the rage that makes us, like the poet Javier Sicilia, yell, "We've had enough!" Yes, there is deep bitterness; every day we wake up to news of a new abuse, some unchecked corruption. This country, betrayed and beaten up by governments of every party, laments every child murdered because of corruption, every young person with no future, every poor person, every young girl who disappears from our streets, and with every eye filled with fear from darkness such as we have never seen before. Mexico, I learned to love your history, your name, your geography, but today you stink of misery, impunity, and disgrace, and I can no longer call you affectionate names. Citizens, why are we frightened into silence like Mengo? Surely it's not that we are waiting for blood to summon us or our own misfortune to make us act. One girl disappeared, later another, then hundreds, and thousands of men and women. Do we do nothing? We haven't done anything. One day, perhaps, we can't be called sheep. For now, let Lope de Vega remind us:

"…when towns, incensed by wrongs, rebel
and set their minds to murder and revenge,
they're never turned until they're satisfied."

Perla de la Rosa
Telón de Arena
Telón de Arena is one of the most important theater companies of Mexico. From the stage, they work to construct a harmonious, peaceful society by dealing with themes that impact community life in Ciudad Juárez, a location which is geopolitically complex in addition to being the largest, closest border city to the United States. With 15 years of existence, Telón de Arena seeks to be a benchmark for quality theater through the exploration of border issues.
Last updated: February 14, 2018