Acheron: the River of Tragedy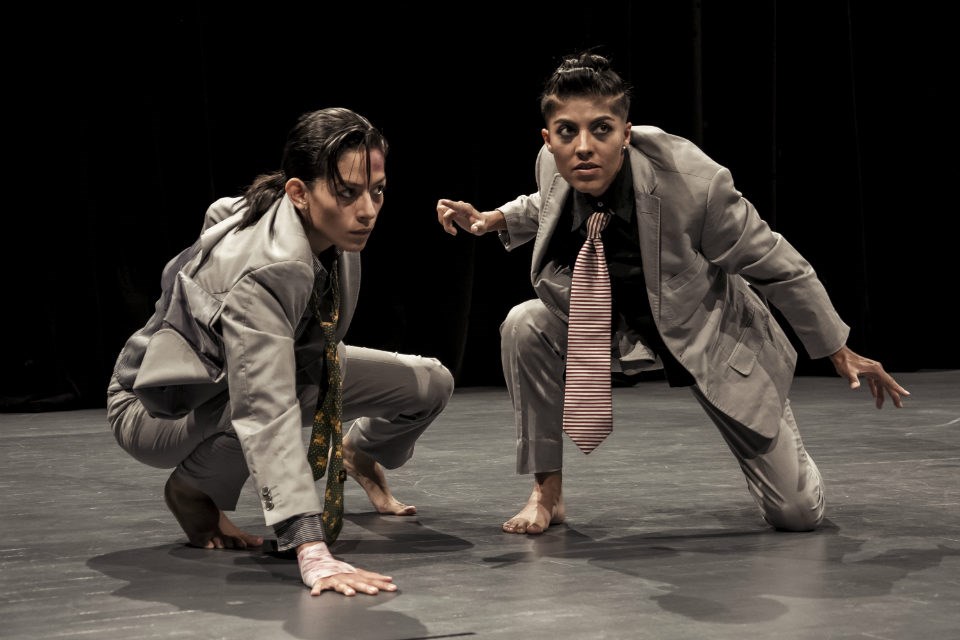 Acheron: The River of Tragedy, is a play about identity and immigration. Leonardo dreams of crossing the river Acheron to get to the other side and live the Death-Dream. His desires are halted, however, when a mysterious migra (immigration agent) catches him. The agent, Nicanor, stands in the way of Leonardo's crossing; however, Nicanor becomes at various times Leonardo's friend, enemy, guardian, transgressor, and even victim.
This production investigates the concept of otherness: how others with greater power can control different people and individuals within any given society. The spotlight in this production is on the language of the body and movement. The performance explores the ways in which social identities are constructed through the body and how the body imagines it feels on the other side of the border, in a territory that divides a society in cold and hard ways and rough to the touch. In Acheron: The River of Tragedy, the border wall is transformed by loneliness, a feeling of persistent fear, the struggle for power, and drug trafficking to a dreamlike landscape where a deep river divides not only the territory in which we live, but also the passage of time between life and death.
Performed by Aline L. Bernal and Cinthia Pérez Navarro
Directed by Martín Balmaceda
Written by Xavier Villanova
XIPE Colectivo Escénico
XIPE Colectivo Escénico aims to create productions that encourage the meeting of diverse disciplines, allowing for the growth of artists whose visions inspire, challenge, and move us.
Last updated: February 20, 2018