Commercial Use Authorization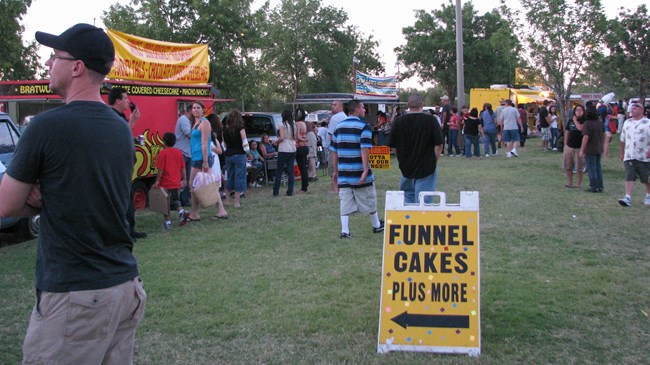 Food and Alcohol Vendor Applications
A Commercial Use Authorization (CUA) is required to provide food and beverage services at Chamizal National Memorial. Permits to sell food and beverages during large, outdoor events at the memorial are issued on an annual basis after an open application period.
The CUA permit application period for 2020 is open from November 1-30, 2019.
2020 Event Dates
Music Under the Stars: June 7, 14, 21, 28
Mexican Independence Celebration: September 19 (may change to September 12)
Borderland Heritage Festival: a Saturday in October, still to be determined
Dates for additional events may be added during the year. If so, vendors will be notified 30 days prior to the scheduled event.
Costs and Requirements for Vendors
Vendors must carry liability insurance for a minimum of $500,000.00.

Every applicant must pay a non-refundable application fee of $50.00.

Applicants selected to receive a CUA permit must pay an additional permit monitoring fee of $250.00.

Vendors who do not follow the conditions of their contract will be required to pay the recovery of costs such as overtime wages incurred as a result of the vendor's failure to leave the park by the designated time.
How to Apply for a Commercial Use Authorization
Download the Commercial Use Authorization Application, fill it out completely, and return it with a $50 check or money order made out to "Chamizal National Memorial" for the non-refundable application fee. Notifications of selection or non-selection will be sent out via email by December 9, 2019. For any questions regarding CUAs or the application process, email Jose Payan or call him at 915-532-7273 ext.106.
Last updated: May 18, 2020