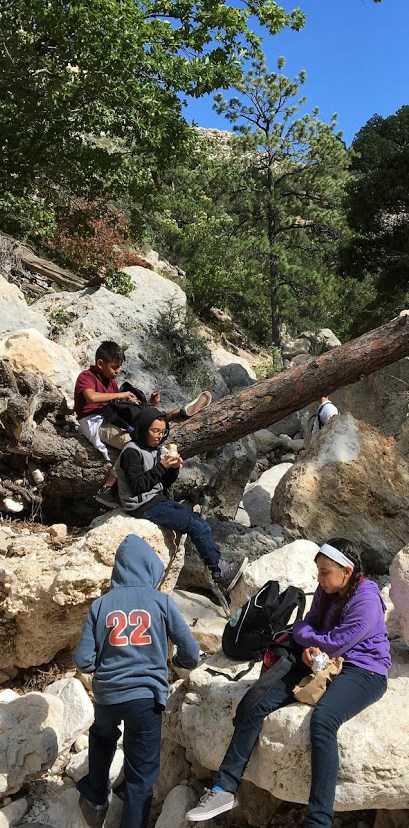 Beginning with the 2015-2016 school year and lasting for about 12 years, the Every Kid in a Park initiative provides a free annual pass, valid from September 1 to August 31 each year, to students during their 4th grade year. Children under 16 always enter national parks for free, but now 4th graders can use their pass to provide free entry for three adults with them.
To get the free pass, 4th grade students receive a printed paper voucher by either visiting the Every Kid in a Park program website and printing one or receiving one directly from a park ranger who visits your class at school. The paper voucher can be exchanged for a plastic pass at national parks that sell other federal lands passes. Although entry is always free at Chamizal National Memorial, we do participate in the federal recreational lands pass program, which includes the 4th grade passes, and the passes can be used at other national parks and federal lands around the El Paso area.
The Education program at Chamizal National Memorial has been leading the National Park Service in spreading the word about this program through the schools. Thousands of El Paso area 4th graders have already learned about the program from a park ranger who went to the classroom, visited the Memorial for an outdoor skills academy, and gone on a field trip to nearby Guadalupe Mountains National Park or Dripping Springs Natural Area. Find out more about our Every Kid in a Park educational activities.