Be A Junior Ranger
From Anywhere!
Virtual Ranger
Learn about Chamizal National Memorial and earn your Virtual Ranger badge from anywhere by completing this self-guided activity.
---
Chami's Junior Ranger Club
Coming Soon! Join Chami and other park rangers to learn about Chamizal National Memorial through a series of videos. Complete the activities for each video to earn virtual badges.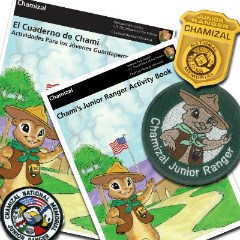 When You Visit
Chami's Activity Book
Junior rangers of all ages can learn more about the Memorial from our mascot, Chami, when you visit in person. Just ask for a free book, available in English and Spanish, at the visitor information desk in the Cultural Center. Junior rangers earn a badge by correctly completing the section of the booklet that matches their age group. Those who also complete the "Unity" section can earn a patch as well. Feel free to complete all of the sections. Chami wants everyone to know as much as possible about his home! Junior Ranger books are only available in print and while visiting the park.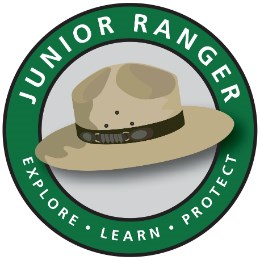 On National Junior Ranger Day
Once a year, as part of National Park Week in April, the National Park Service celebrates National Junior Ranger Day. Many parks across the country hold a special event to invite everyone to get involved and "Find Your Park." As April approaches, keep an eye on our calendar of events to see what is happening at Chamizal National Memorial for National Junior Ranger Day.


Last updated: August 12, 2021