Cultural Performances - So What Exactly is...?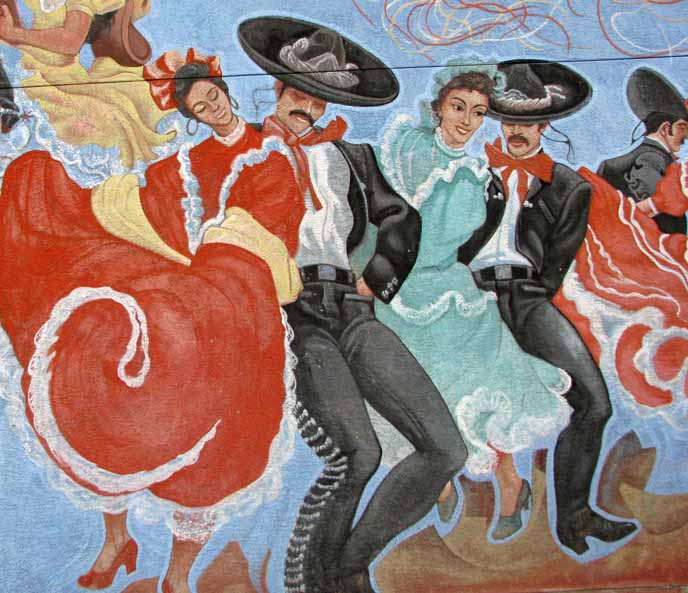 One of the ways Chamizal National Memorial provides people a chance to better understand and appreciate the culture of the borderlands and the diverse cultures of both Mexico and the United States is through live cultural events. Every weekend the theater at Chamizal National Memorial is host to a diverse schedule of local artists. Song, drama, and music fill the theater.
These performances help to make the memorial a very special place in the National Park Service. The performers and the audience are taking an active part in promoting and supporting the mission of the park. There is nothing old or static about the Chamizal story. Everyday visitors, performers, and audience members help the National Park Service in its efforts to further cultural understanding.
If you are interested in find out more about some of the more popular types of performances seen at the memorial, then check out the short essays below.
Una de las maneras que el Chamizal National Memorial provee a la gente la oportunidad de comprender y a preciar mejor la cultura de las dos fronteras y la diversidad de las do Mexico y Estados Unidos es por medio de eventos culturales en vivo. Cada fin de semana el teatro ed el Chamizal National Memorial es anfitrion de diversos horarios de artistas locales, canto, musica y drama llenan el teatro.
Estas presentaciones ayudan a hacer de el memorial un lugar muy especial en El National Park Service. Los actores y la audiencia estan tomando un aparte activa en promover y mantener la mission de el parque. No hay nada viejo ó estatico sobre la historica de el Chamizal. Todos los dias visitantes, actores, y los miembros de la audiencia ayudan a el National Park Service en sus esfuerzos para un mejor entendimiento cultural.
Si tú estas interesado en encontrar mas sobre las mas populares typos de actuaciones vistas en el memorial, entonces revisa las siguientes preguntas abajo.
Ballet Folklorico: The Dances of Mexico
Mariachi: The Signature of Mexico
Jazz: America's National Treasure
Tap Dancing: It's All in the Feet!
Belly Dancing: An Ancient Art (El Bailable de El Estomago un Arte Antigüo)
Country: Our National Soundtrack
Have you attended any of these types of performances here at Chamizal? How do you think these events promote cultural understanding? Would your group like to perform in the memorial's theater? Click here for information.
Attendiste tú a este typo de actvaciones aqui en el Chamizal? Como piensas tú que estos eventos promueven el entendimiento cultural? La gustaria a tú grupo actvar en el Teatro Chamizal? Clic aqui por informacion.