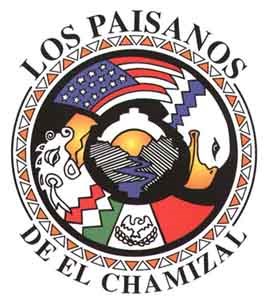 Be Our Friend and Join Los Paisanos de El Chamizal
Los Paisanos de El Chamizal is the memorial's Friends Group. The organization and its members work to support the educational mandate of the Chamizal National Memorial. As the memorial's sole advocacy group, members provide support through hosting high profile community events and gallery receptions, fundraising projects, and participating in long range planning for the memorial. Los Paisanos also provide invaluable support by volunteering during park sponsored events.

For more information about joining and supporting the memorial, please visit the Los Paisanos website or e-mail info@los-paisanos-chamizal.com.
Los Paisanos de El Chamizal es el Grupo de amigos del monumento. La organización y sus miembros trabajan para paoyar el mandato educativo del Chamizal National Memorial. Como el único grupo defensor del parque, los miembros brindan apoyo realizando eventos comunitarios y recepciones prominentes, recaudando fondos para proyectos y participando en la planificación de gran alcance del monumento. Los Paisanos de El Chamizal también brindan apoyo incalculable llevando a cabo actividades de voluntariado durante los eventos patrocinados por el parque.