Jazz Schedule

Sunday – Jazz

May 16, 2010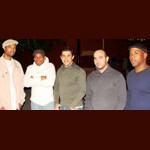 Havana Quintet
5:00–6:15 pm
A group of talented Cuban men with a career in music get together with an ambitious project: to provide top quality music to jazz lovers of the area and to make the top lists at local, and not so local radio stations. All of them with degrees from conservatories from Havana, Cuba, these musicians have played in orchestras with an impressive creative and technical quality.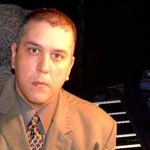 The Ruben Gutierrez Latin Jazz Exchange
6:30–7:45 pm
The Latin Jazz Exchange has spent the last two years traveling throughout the United States. They have performed locally for El Paso's Museum & Cultural Affairs Department's Music Under the Stars, UTEP, the El Paso Friends of Jazz Society, Jazz in The Canyon, and various venues and clubs in El Paso and Las Cruces. Made up primarily of educators, LJE strives for exciting performances featuring original compositions that blend Latin styles and jazz.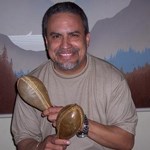 Willie Hernandez and Jazz Puerto Rico
8–9:30 pm
Born in Brooklyn, New York, Hernandez was amazed and taken by music since hearing the music of Machito, Tito Puente, Tito Rodriguez, Ray Barreto, and others throughout his childhood. At eight years of age he moved to Puerto Rico and that's where his musical upbringing truly began. He has performed with Alejandro Fernandez, Juan Gabriel, Julio Zavala, Trio Los Tres Reyes, Los Dandy, and Trio Los Panchos.
Last updated: February 24, 2015