Blues - Main Stage Performance Schedule

Saturday – Blues

May 15, 2010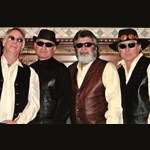 Tombstone Aces
5-5:45 pm
A four-piece, veteran Blues Rock band with a passion for American blues. El Pasoan Oscar Luevanos on lead guitar and lead vocals, Terry Eicher on guitar and vocals, Mike Mena on bass, and Tony Morales on drums.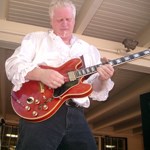 High Octane Blues Band
6-6:45 pm
The High Octane Blues Band performs an exciting mix of R&B, Soul, and Funk. Led by Michael Gienapp (German Mike); an extraordinary showman, powerful blues guitarist, harmonica player and vocalist. Gienapp's family is currently stationed at Ft. Bliss.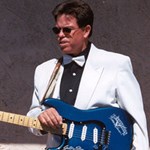 Guitar Slim
7-8 pm
Pat Chase is from the Bay Area where blues music was exploding in the 60s and 70s, putting him in the front row of the Filmore West and The Boarding House which regularly featured Albert King, Otis Rush, Janis Joplin, Jimi Hendrix, and others. Chase has established his own regional, West Texas identity as "Guitar Slim."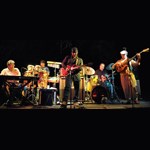 Los Gallos
8:15-9:30 pm
From playing Antone's and Threadgill's in Austin to Houston to the Rio Grande Valley, the energy and sound of Los Gallos is gathering steam as they spread their original Texas-based music across the Southwest. Los Gallos is a melting pot of groove-oriented R&B, Latin, and rock sounds. Think of a jam session with Carlos Santana and Stevie Ray Vaughn and you have Los Gallos.
Last updated: February 24, 2015