Cell and WiFi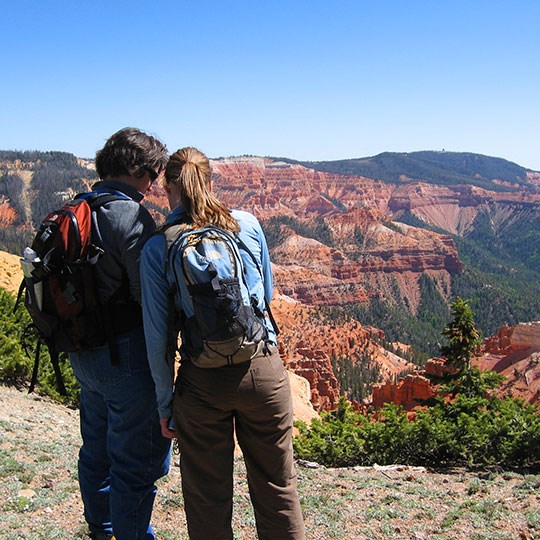 Cell Phone Reception
Cedar Breaks National Monument is a remote place and visitors will find that cell phone reception is very limited.
The closest areas where visitors will find cell reception include nearby Brian Head town & Cedar City. Visitors should not expect any reception within the park. Also along Highway 143, 148 & 14 there is no or very limited cell reception.
WiFi Connectivity
There is also no WiFi connectivity in Cedar Breaks National Monument. Neither our visitor centers or ranger stations are equipped for WiFi. Consider downloading any apps or music before entering the park. For those needing a reprieve from the digital age, our visitor center has many books for your analog pleasure!
Last updated: November 14, 2017