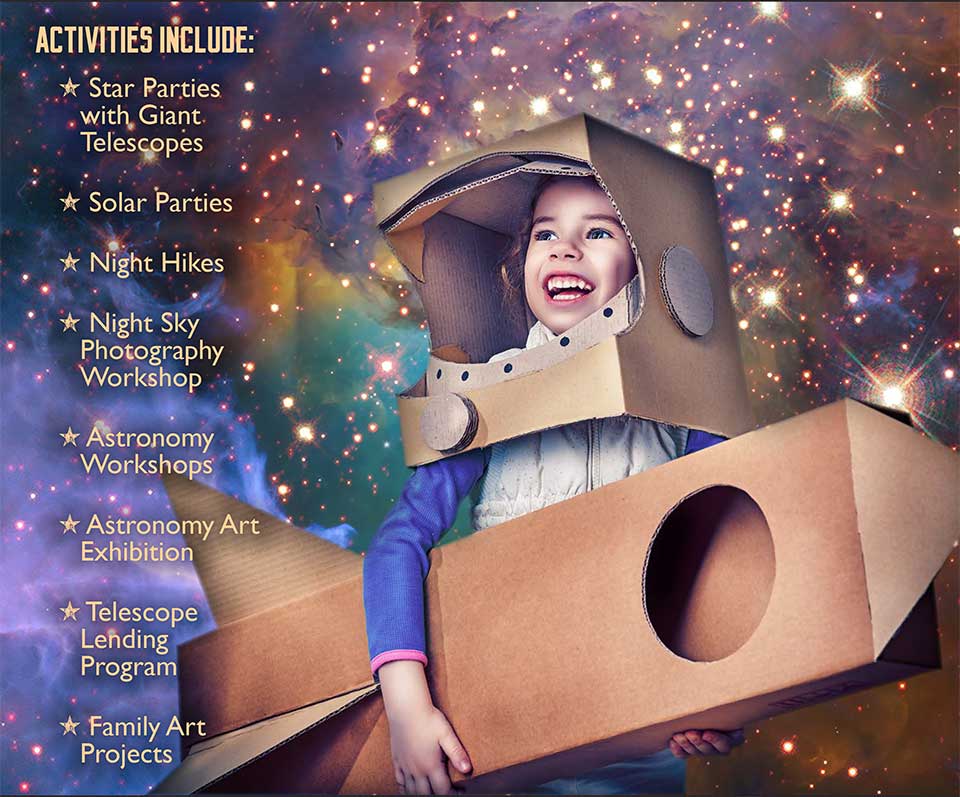 News Release Date:
August 7, 2018
Contact: leesa_ricci@nps.gov, 435-586-9451 x4420
Southwestern UT – Utah has more International Dark Sky parks than any other region in the world, and now is the time to celebrate! Mark your calendars for September 7-9, 2018 to join a regional celebration of astronomy and our glittering dark skies.

The Southwest Astronomy Festival is a combination of astronomy events all across Southwest Utah and Northern Arizona. Some of the highlights in 2018 include:
Star Parties

Sun Parties

Night Hikes

Constellation Tours

Family Art Projects

Night Sky Photography workshops hosted by award-winning photographers. 

Astronomy art and night sky exhibit.

Genuine meteorites on display.

A series of space policy debates hosted by Southern Utah University.

An enormous 26-inch telescope provided by the University of Utah through which attendees will see star-forming nebulae, ancient star clusters, and distant galaxies.
Activities for all ages will be available. For a detailed schedule,Download the Southwest Astronomy Festival Schedule & Brochure.  You can also check out each event's details on our Facebook event page. These events are free and all are welcome, but some workshops have a seating limit and registration may be required.

Cedar Breaks National Monument and Grand Canyon-Parashant National Monument are sponsoring this event, with the support of the Southern Utah Space Foundation, the St. George Astronomy Group, and many other participating organizations.
-NPS-

About the National Park Service: More than 20,000 National Park Service employees care for America's 417 National Park sites. Visit our website at www.nps.gov/cebr/,
Facebook https://www.facebook.com/CedarBreaksNationalMonument/ ,
Instagram www.instagram.com/cedarbreaksnm/