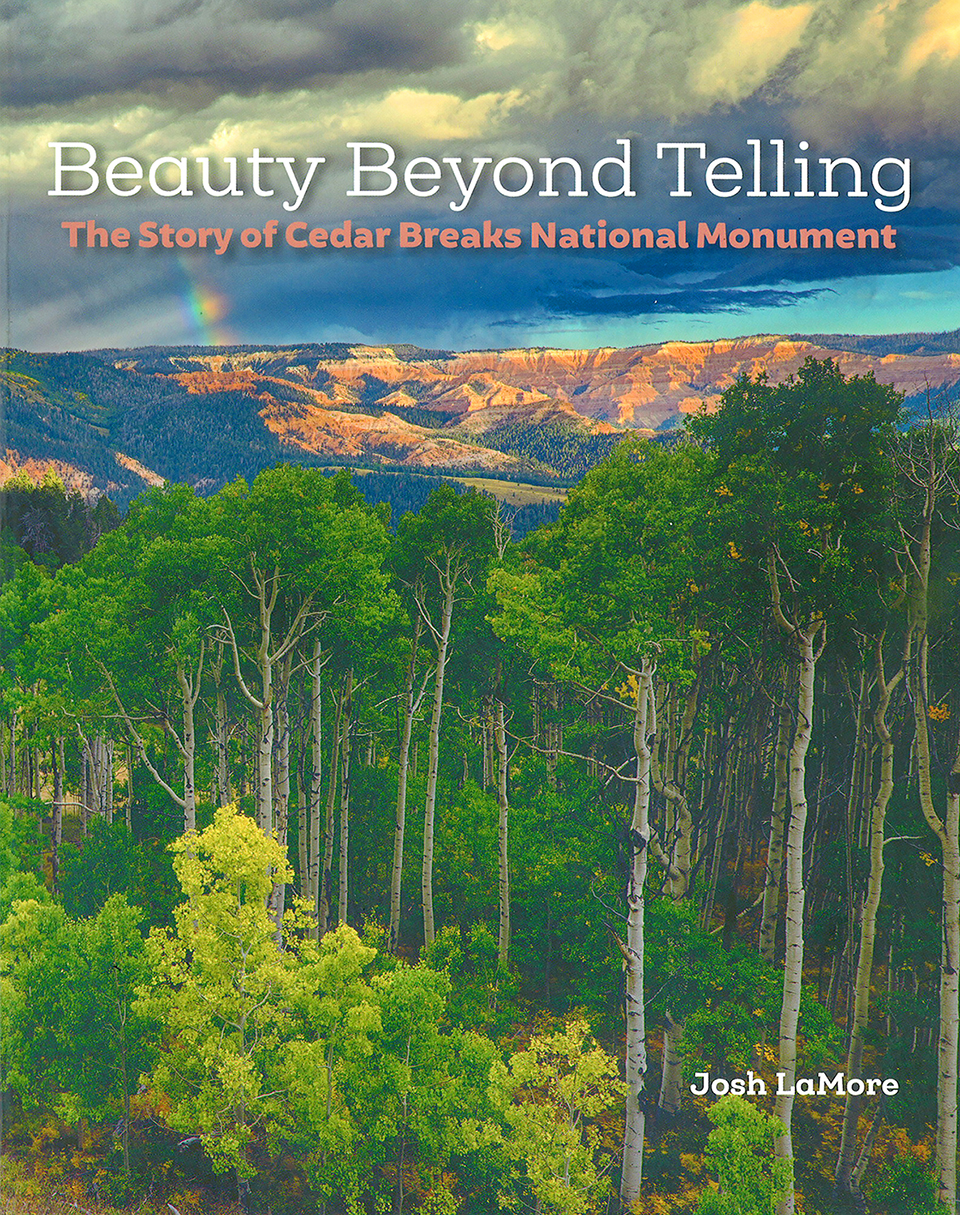 News Release Date:
July 18, 2018
Contact: Cedar Breaks Visitors Center, (435) 586-07874031
Visitors are invited to
meet Josh LaMore, author of Beauty Beyond Telling: The Story of Cedar Breaks National Monument this July 21 at the Point Supreme Information Center. LaMore will be leading a guided "history walk" in the park at 11:30 AM and will be available to sign books and answer questions from 1-3 PM.  
Released this May, LaMore's book celebrates Cedar Breaks National Monument and its many stories. Beautiful to look at and easy to read, "Beauty Beyond Telling" is available in the Information Center at Point Supreme, and can be signed by LaMore on June 21st from 1-3 PM.
The history walk led by LaMore will be casual 60 min stroll featuring the hidden stories of those who have called Cedar Breaks "home". Bring a snack, rain-gear and comfortable shoes. No reservation is needed, but park entrance fees apply.
Josh LaMore is a writer, poet, storyteller, and librarian with an affinity for nature, history, travel, creative expression, and small-run / unique multimedia artist books. Josh is currently living in New York City.
"Beauty Beyond Telling" was published by Cedar Breaks official non-profit partner, the Zion Forever Project. The Forever Project works to connect visitors in meaningful ways by producing products that enhance visitor experiences in this region's parks. Please visit
zionpark.org
to learn how you can make a difference for Cedar Breaks National Monument today and forever.