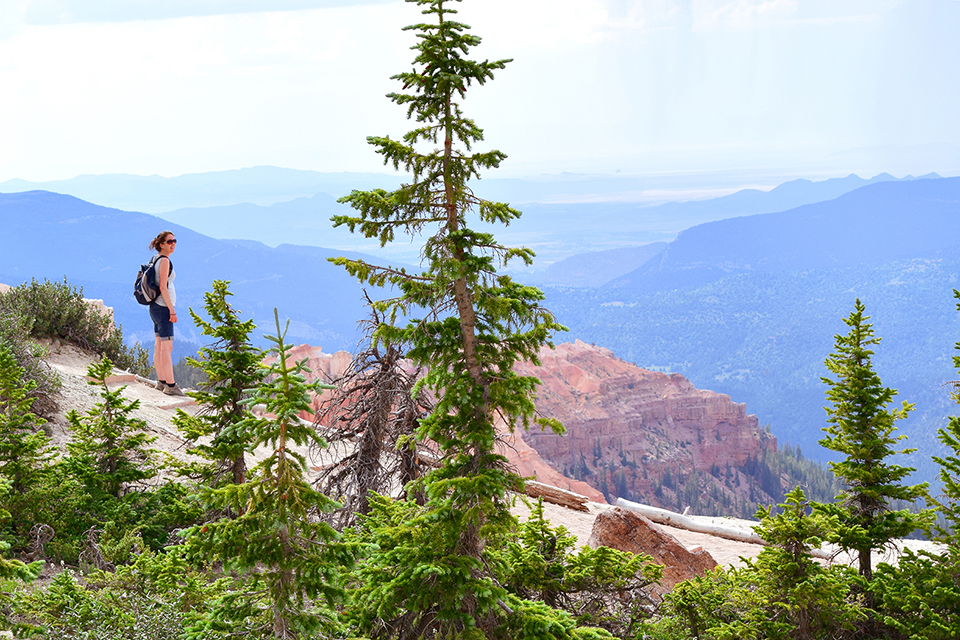 News Release Date:
May 10, 2018
Contact: Ken Watson, (4.5) 586-9451 x. 4425
Cedar Breaks National Monument, UT -
National Park Service (NPS) units across the country, including Cedar Breaks National Monument, are raising park fees in 2018.
Cedar Breaks National Monument conducted civic engagement in January and February of this year, proposing to increase the entrance fee in order to the meet the NPS standard entrance fee rates as required by the Department of Interior. Cedar Breaks, as a Group 1 park, will have entrance fee rates of $7 per person and $30 for a Cedar Breaks annual pass. We also proposed an increase from $20 to $24 for campsites. 
Cedar Breaks National Monument reached out to the public and elected officials in various ways. We also performed a comparability analysis of surrounding campgrounds and found that the new fees are within the fair and acceptable range considering the amenities the campground provides and the other camping options in our area. 
All of this material has been reviewed by the NPS Washington office and approved. The following rates will go into effect May 25, 2018 when the monument's operations begin for the 2018 season.
Entrance fees are not charged to persons under 16 years of age or holders of the America the Beautiful-The National Parks and Federal Recreational Annual, Senior, Access, Military, Every Kid in a Park or Volunteer Passes, which may be obtained at NPS units nationwide.
| | | |
| --- | --- | --- |
| Fee Type | 2017 Fee | New 2018 Fee |
| Per Person (7 day pass) | $6 | $7 |
| Cedar Breaks Annual Park Pass | $25 | $30 |
| Camping per night | $20 | $24 |