News Release
3rd Annual Southwest Astronomy Festival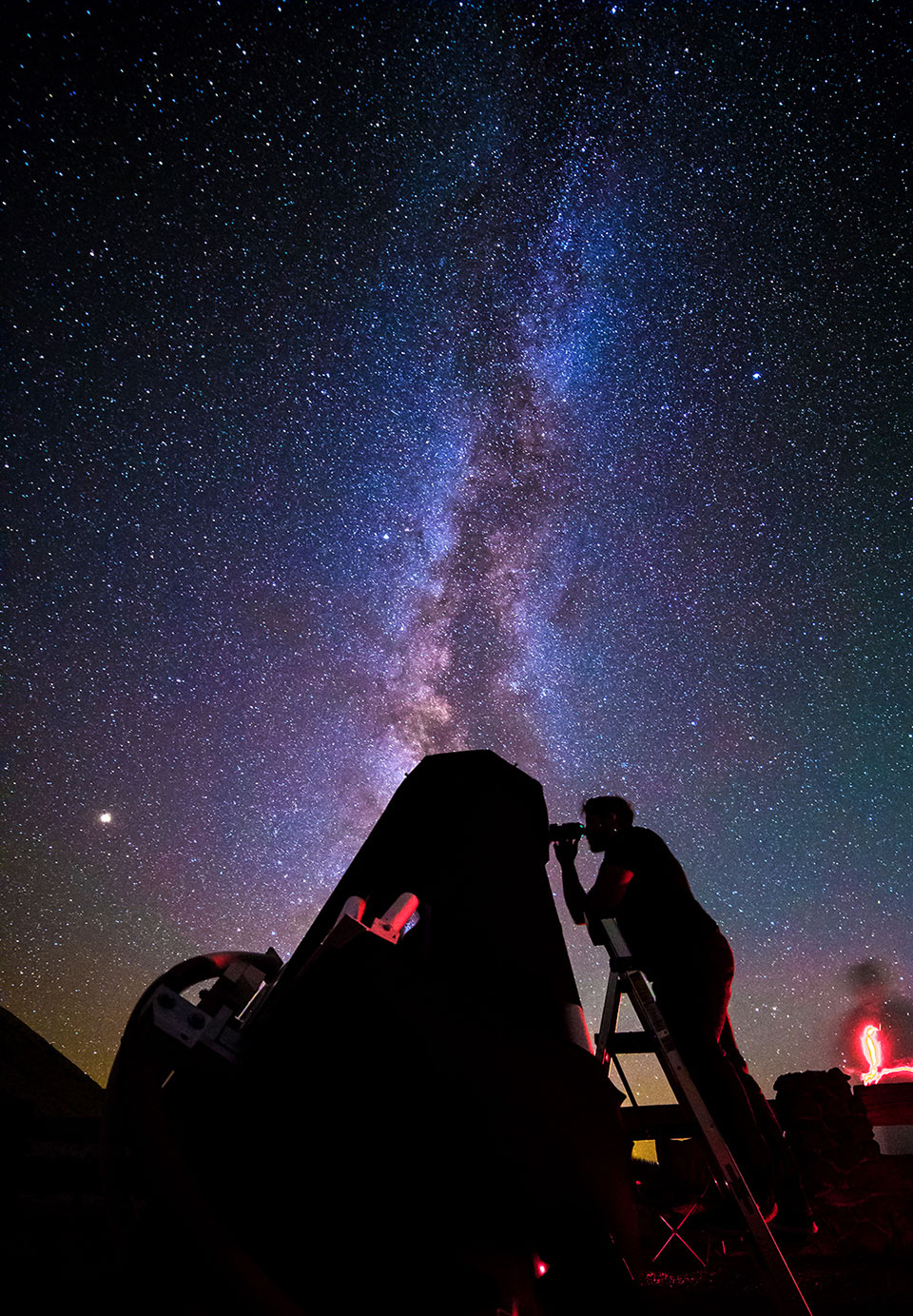 News Release Date:
September 17, 2019
Contact: Lee Ricci
Southwestern UT & Pipe Spring, AZ – Utah has 15 International Dark Sky places, more than any other region in the world. Now is the time to celebrate! Mark your calendars for September 27-29, 2019 to join a regional celebration of astronomy and our glittering dark skies.

The Southwest Astronomy Festival is a combination of astronomy themed events held all across Southwest Utah and Northern Arizona. Have fun while learning how a naturally dark night sky is more than a scenic canvas; it is part of a complex ecosystem that supports both natural and cultural resources. In the United States 99% of the population can no longer see the Milky Way at night. Those lucky enough to live in or visit Southern Utah are part of the lucky 1% that can still experience this natural phenomenon. Get ready to see the Milky Way and participate in many other astronomy themed activities!

2019 Southwest Astronomy Festival Highlights Include:
Star Parties
Sun Parties
Night Hike
Constellation Tours
Indoor Planetarium
Family Art Projects
Astronomy Themed Paint Nights
Night Sky Photography Workshops with Award-Winning Photographers. 
Writing Workshops
Astronomy Art and Night Sky Exhibit.
For a detailed schedule, Download the Southwest Astronomy Festival Schedule & Brochure and follow Cedar Breaks, Parashant and Pipe Spring National Monuments on Facebook. These events are free and all are welcome, but some workshops have a seating limit and registration may be required.

Cedar Breaks National Monument, Grand Canyon - Parashant National Monument and Pipe Spring National Monument are sponsoring this event, with the support of the Southern Utah Space Foundation, the St. George Astronomy Group, and many other participating organizations.
-NPS-

About the National Park Service: More than 20,000 National Park Service employees care for America's 417 National Park sites. Visit our website at www.nps.gov/cebr/,
Facebook https://www.facebook.com/CedarBreaksNationalMonument/ ,
Instagram www.instagram.com/cedarbreaksnm/
Last updated: September 18, 2019