Cedar Breaks Historic Lodge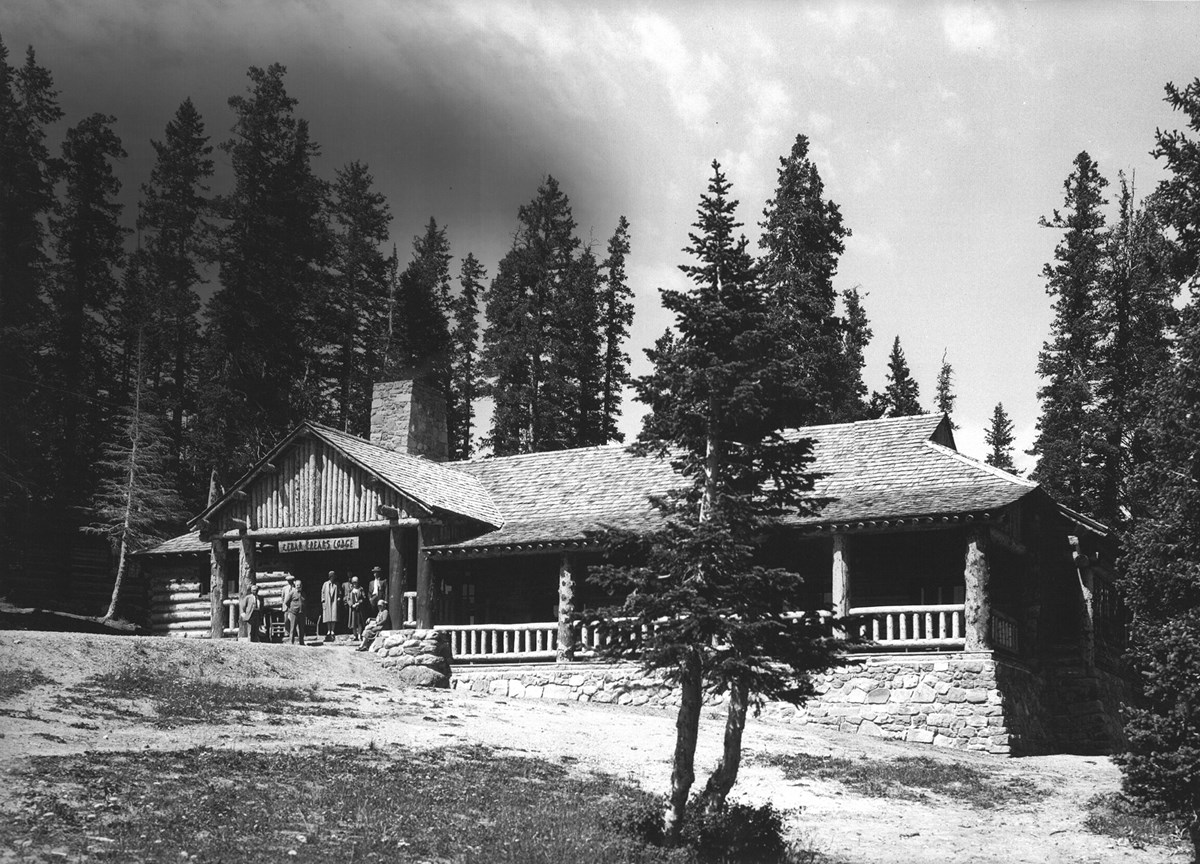 Near the rim of the Amphitheater stood the Cedar Breaks Lodge; the building was designed by Gilbert Stanley Underwood and built and operated by the Utah Parks Company a subsidiary of the Union Pacific Railroad.

Built in 1925, the Lodge was known for its lovely front porch, cozy fireplace, and famous chicken dinners, which are still highly regarded, and remembered, throughout the local area. As cook Helen Matheson said, "We served fried chicken family style. They could eat all they wanted." Plates came piled with mashed potatoes, bread, homemade pie and mouth-watering chicken. Due to the rustic atmosphere of the interior of the lodge, pieces of bark would also occasionally accompany the food as it dropped from unstripped logs perched in the building's ceiling.

Over a several year period, beginning in 1972, the Cedar Breaks Lodge and surrounding cabins were decommissioned. The Utah Parks Company was losing money and gave the buildings to the government as a parting gift. The cabins were sold off for a dollar a piece and removed on flatbeds. Efforts were made to sell the Lodge or to have other organizations find a means to repurpose the building. When it became evident there were no takers, the building was destroyed.

Remnants of the lodge were hauled to a dump site in Brian Head, causing a stir amongst local residents who were upset to see an engaging era come to a close. Outcry over the destruction of the Cedar Breaks Lodge did, however, help to save the lodges at Bryce and Zion, which were also slated for removal.
Last updated: December 29, 2016