Cedar Breaks Master Astronomer Program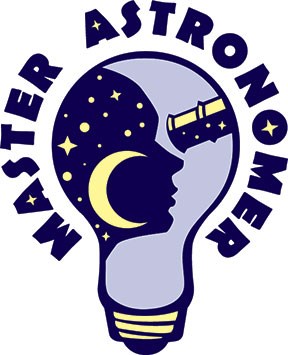 What is the Master Astronomer Program?
The Master Astronomer Program is a 40-hour workshop for citizens to learn more about astronomy, stargazing, how to use telescopes, and protecting the dark skies of Southern Utah. The program is modeled after the successful "Master Gardener" and "Master Naturalist" programs taught across the country. Participants will develop a greater understanding of and appreciation for the night sky and astronomy through a series of fun, hands-on, interactive workshops on:
• The night sky and astronomy (stars, planets, constellations, galaxies, star lore, etc)
• Learning how to use backyard telescopes
• Protecting dark skies in Southern Utah and beyond
• Educating and communicating with the public about astronomy and dark sky preservation

Once trained, "Master Astronomers" will continue their education by using their knowledge and skills to educate the public about astronomy and dark skies protection at locations around Southern Utah. Participants will receive training in in communication and effective teaching techniques, and be given numerous opportunities to practice sharing their knowledge with a general audience. Please note that volunteer service is not a mandatory requirement to participate in the program. Some may choose to participate simply for their education and not the "Master Astronomer" certification.

For a taste of what it's like to be a master astronomer, attend a Cedar Breaks Star Party! You will be able to see park employees and volunteers in action, teaching the public about what there is to see in our night skies.
Who can become a Master Astronomer?
Just about anyone! We welcome teachers & educators, amateur astronomers, lifelong learners, science fanatics, park naturalists, civic leaders, city planners, and anyone who is curious to learn more about the night sky! Interested college or high school students are also welcome. The program is targeted at those with little or no previous astronomy experience. If you are an advanced amateur
astronomer, you may find that much of the content is already familiar, but we still welcome your participation.
What will the Master Astronomer workshops be like?
The Master Astronomer program is not simply a series of lectures by astronomy experts. The workshops will revolve around hands-on, multimodal learning activities which not only promote, but require, active participation by attendees. If you are not interested in being an active participant, this program is NOT for you! Pedagogical research has shown active learning promotes retention, understanding, and appreciation of the topic being taught. Workshops will frequently be held outside in the field.
What's in it for me?
By becoming a Master Astronomer, you will:
• Develop a greater understanding of and appreciation for the night sky and our place in the universe.
• Gain the skills and knowledge needed to serve as an ambassador of the night sky and astronomy
• Become a member of a strong and continually growing community in Southern Utah that is passionate about the night sky, and committed to preserving it for future generations.
• Learn communication and teaching techniques that can be applied to many other aspects of your life.
Last updated: September 10, 2020