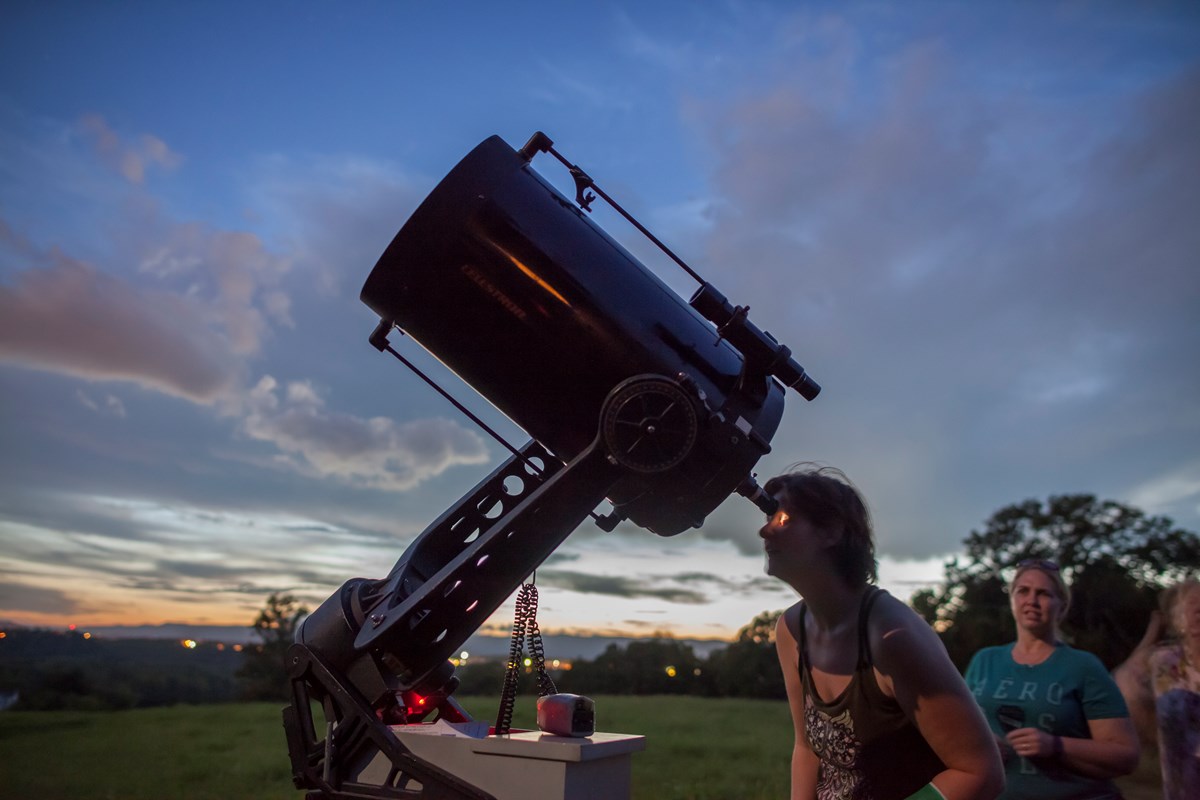 Currently working on 2018 Star Party schedule. Check back in early 2018 for more information.

The star parties will be held at the Shenandoah Valley Battlefields Foundation Thoburn Redoubt tract.
Directions to the site:
1. Just south of Middletown, from U.S. Route 11, turn left onto Water Plant Road. Proceed 1 mile to the intersection with Long Meadow Road.
2. Turn right onto Long Meadow Road. Proceed 0.1 mile.
3. Turn right onto Bowman's Mill Road. Proceed 1.4 miles to Thoburn Redoubt.
4. The Thoburn Tract is marked by a Civil War Trails sign and some Waysides. Turn right into the property.