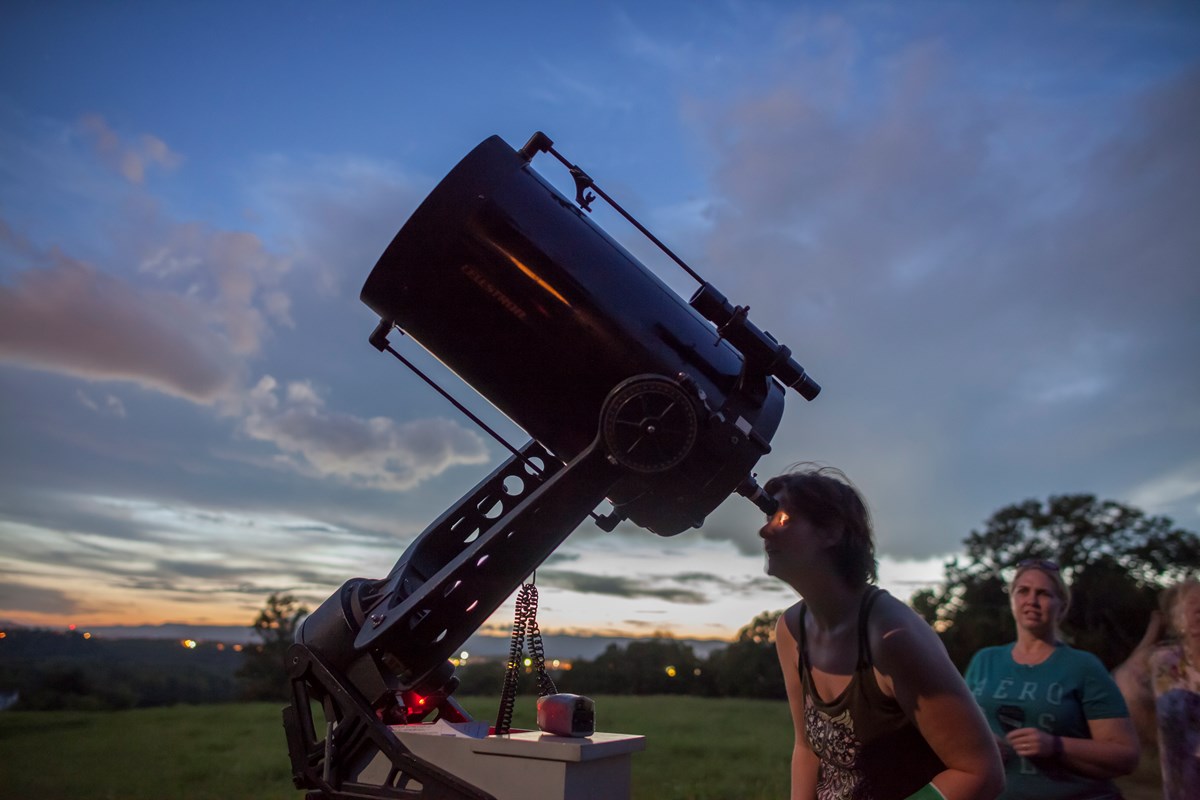 Join the National Park Service with the Shenandoah Astronomical Society for 3 FREE Star Parties

A SAS member will provide an Astronomical related program. Come look through our telescopes, or bring yours and we can show you how to use it.
Saturday, April 21 8 pm - Lyrid Meteor Shower

Saturday, August 11 8:30 pm - Perseid Meteor Shower -

CANCELLED Due to current weather conditions.

Saturday, October 13 6:30 pm - Star Party
The star parties will be held at the Shenandoah Valley Battlefields Foundation Thoburn Redoubt tract.
Directions to the site:
1. Just south of Middletown, from U.S. Route 11, turn left onto Water Plant Road. Proceed 1 mile to the intersection with Long Meadow Road.
2. Turn right onto Long Meadow Road. Proceed 0.1 mile.
3. Turn right onto Bowman's Mill Road. Proceed 1.4 miles to Thoburn Redoubt.
4. The Thoburn Tract is marked by a Civil War Trails sign and some Waysides. Turn right into the property.