Shenandoah Valley Enslavement Programs
African American History Programs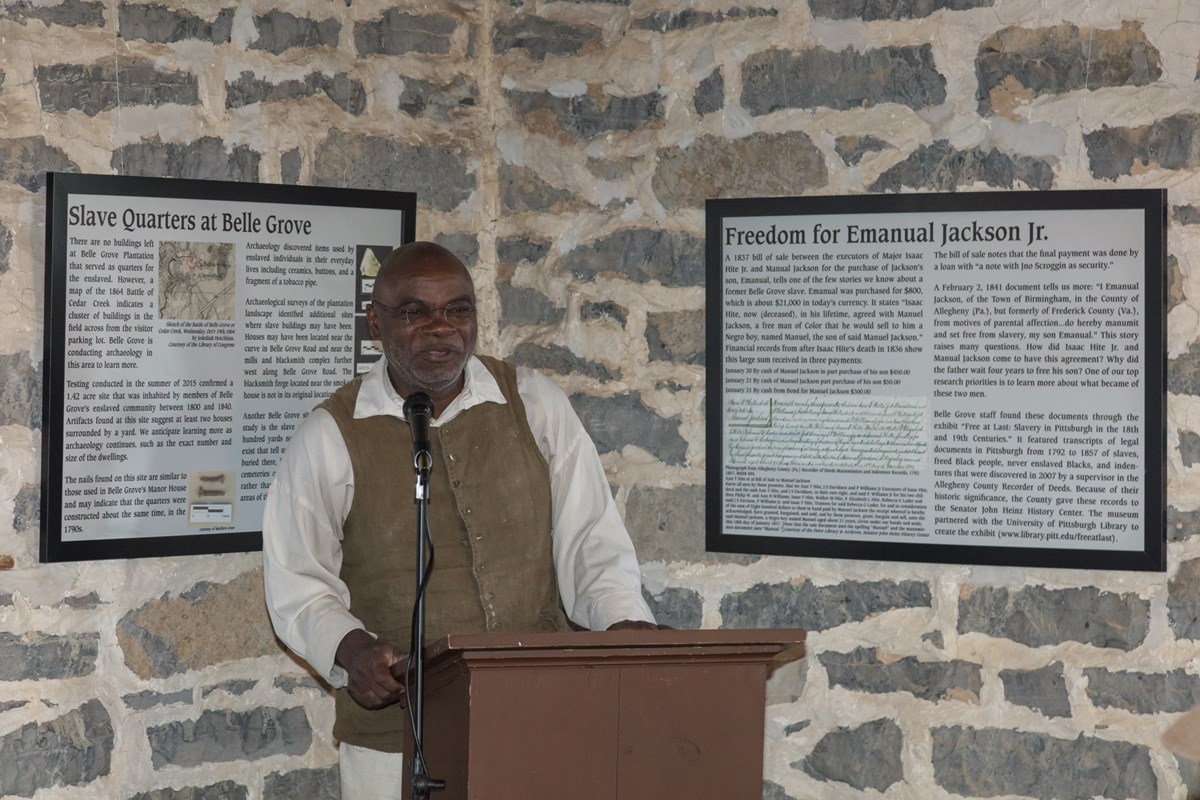 Inalienable Rights: Free and Enslaved Blacks Crafting a Life in the Shenandoah Valley
SAVE THE DATES - On Friday and Saturday, November 11 & 12, 2022, Belle Grove Plantation will welcome back interpreters from The Slave Dwelling Project and other special guests for programs on the African American history of Belle Grove and in the Shenandoah Valley. This year will provide educational programs at other historic sites in Clarke County, Virginia. Plans in development. Please check back for more information.

Kneading in Silence:
A Glimpse into the Life of the Enslaved Cook Judah
This 30 minute presentation discussing the life of Judah, the enslaved cook of Belle Grove. Purchased by the Hite's with her two young boys, Judah remained their cook until her death in 1836. This program will take place in the winter kitchen of the Belle Grove Manor House.
In 2022, this program will be conducted on:
Sunday, March 20 at 2:30 p.m.
Sunday, April 24 at 2:30 p.m.
Sunday, May 15 at 2:30 p.m.
Sunday, June 12 at 2:30 p.m.
Thursday, June 23 at 6:30: Bonus Program - Educational Workshop with Shenandoah County - "Unearthing Enslaved Lives at Belle Grove" Come to Belle Grove after hours for a chance to see a new exhibit on the archaeology that was conducted at the Enslaved Quarter Site. Then, Cedar Creek and Belle Grove National Historical Park Ranger, Shannon Moeck, will conduct a 30-minute program about the life of Judah, the enslaved cook of Belle Grove. Purchased by the Hites with her two young boys, Judah remained the Hites' cook until her death in 1836. Meet at 336 Belle Grove Road, Middletown, VA. Park in the front lot and enter under the front porch of the Manor House. PLEASE NOTE: Pre-registration required - Register here by June 17, max 30 people.
Sunday, July 3 at 2:30 p.m.
Sunday, August 21 at 2:30 p.m.
Sunday, September 4 at 2:30 p.m.
Sunday, October 16 at 2:30 p.m.
Unless otherwise noted, this program is free of charge but regular admission applies to tour the Manor House before the program (at 1:15) or after the program (at 3:15). Purchase admisson to tour the Manor House in the Welcome Center when you arrive.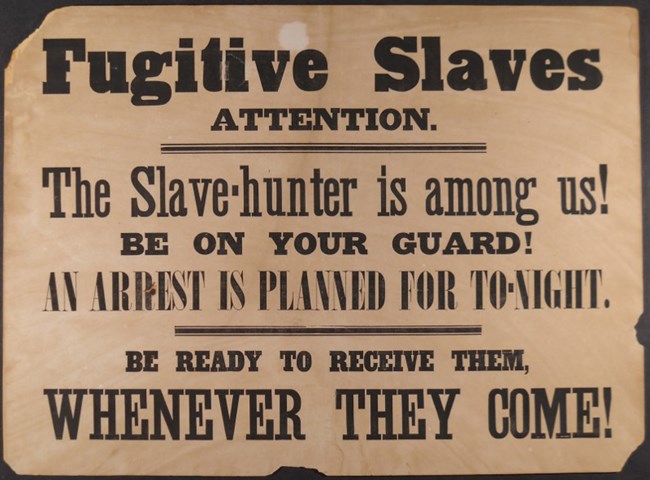 African American History at Sunset Programs
Life in the Borderland: The Limits & Possibilities of Freedom
June 17, 2022 6:30-8:00 pm
Front Lawn of Belle Grove Plantation

What were the limits and possibilities of freedom for Shenandoah Valley's enslaved and free blacks? How was life for those forced to live under the design of oppression? Explore with a ranger the answers to these and other questions. Some benches are provided but bringing your own lawn chair is suggested.


Free at Last: The Complicated Road to Freedom for the Jackson Family
Belle Grove Plantation, part of the Inalienable Rights Event
Saturday, November 12

This program explores how initial research showed one enslaved man, Emmanuel Jackson, Jr., from Belle Grove Plantation was purchased by his free black father, Emmanuel Jackson, Sr. from Pittsburgh, Pennsylvania and ultimately freed four years later. More research uncoved that Emmanuel Sr. purchased many more of his family members. Come learn how the Jackson family was able to maneuver the systems to find life in freedom.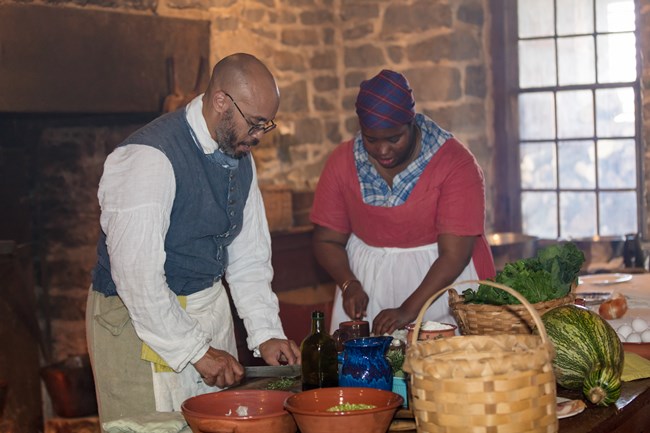 To learn about all ranger led programs and activities, please check out our
calendar page.
Last updated: April 24, 2022