Shenandoah Valley Enslavement Programs
African American History Programs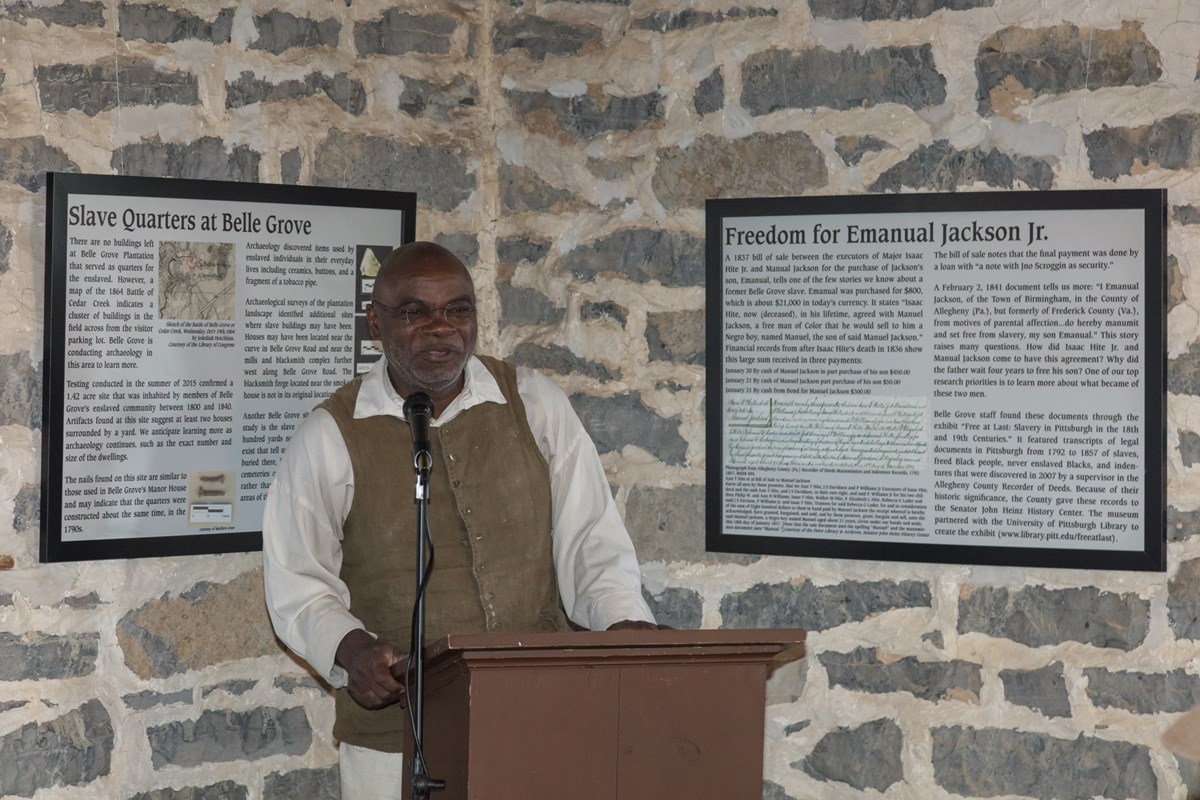 Inalienable Rights: Free and Enslaved Blacks Crafting a Life in the Shenandoah Valley
On Saturday, November 13, 2021, Belle Grove Plantation will welcome back interpreters from The Slave Dwelling Project and other special guests for programs on the African American history of Belle Grove and in the Shenandoah Valley. This will be a free-of-charge, virtual event and pre-registration is required. Register here.
Schedule
Each presentation will be about 40 minutes and then there will be time for audience questions. Participants will receive the Zoom log-in before the event and are welcome to join any or all sessions. All times are Eastern Standard Time. This schedule may be adjusted.
10 a.m. Zoom Welcome by Kristen Laise and Talk by Joseph McGill, Founder of the Slave Dwelling Project

11 a.m. Zoom Hearth Cooking Presentation by Cheyney McKnight of Not Your Momma's History assisted by Dontavius Williams

12 p.m. Zoom Presentation by Shannon Moeck, Ranger Cedar Creek and Belle Grove National Historical Park "Kneading in Silence: A Glimpse into the Life of Judah the Enslaved Cook"

1 p.m. Zoom Presentation Kristen Laise, Executive Director, Belle Grove and Robin Young, Researcher, Belle Grove "Honoring the Enslaved Monthly Newsletter Project"

2 p.m. Zoom Presentation Antonio Austin, Remembering the Enslaved at The Tuleyries at the Blandy Experimental Farm, Clarke County (time to be confirmed)

3 p.m. Zoom Presentation Nick Powers, Chief Curator, Museum of the Shenandoah Valley, "Exploring the Wood-Glass Family Archive"

4 p.m. Zoom Storytelling Presentation by Dontavius Williams "The Chronicles of Adam"

5 p.m. Final Questions and Discussion with Joseph McGill, Cheyney McKnight, and Dontavius Williams
Presentations by:

Kneading in Silence:
A Glimpse into the Life of the Enslaved Cook Judah
This 30 minute presentation discussing the life of Judah, the enslaved cook of Belle Grove. Purchased by the Hite's with her two young boys, Judah remained their cook until her death in 1836. This program will take place in the winter kitchen of the Belle Grove Manor House.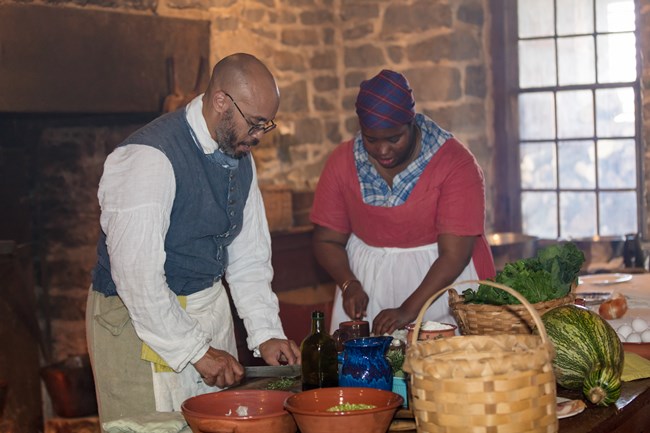 To learn about all ranger led programs and activities, please check out our
calendar page.
Last updated: October 27, 2021