Shenandoah Valley Enslavement Programs

Kneading in Silence: A Glimpse into the Life of the Enslaved Cook Judah
This 30 minute presentation discussing the life of Judah, the enslaved cook of Belle Grove. Purchased by the Hite's with her two young boys, Judah remained their cook until her death in 1836. This program will take place in the winter kitchen of the Belle Grove Manor House.
Sunday, May 26 at 2:30

Sunday, June 23 at 2:30

Sunday, July 28 at 2:30

Sunday, August 25 at 2:30

Sunday, September 22 at 2:30

Sunday, October 20 at 2:30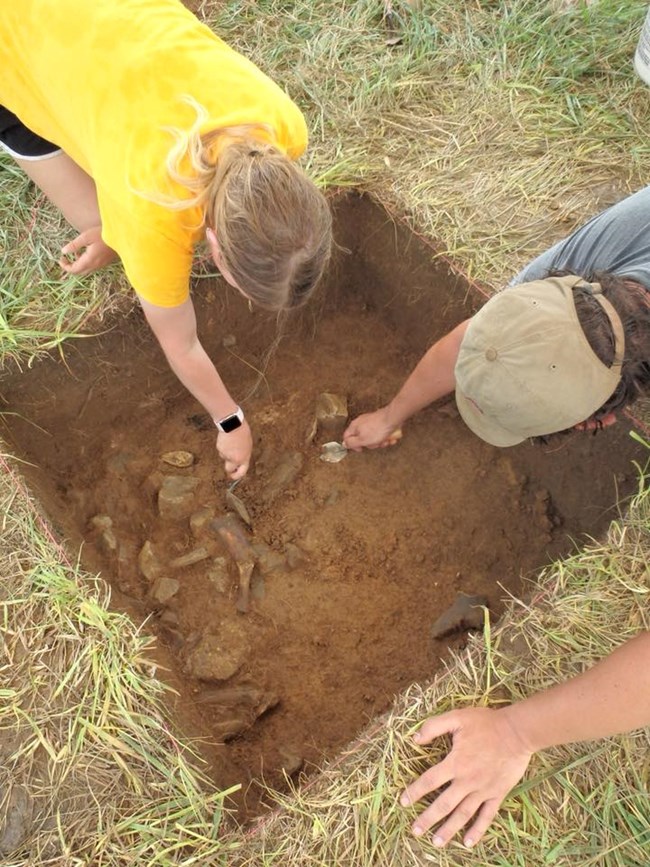 Archaeology at Belle Grove
Enslaved Quarter Site
Belle Grove is delighted to welcome back Archaeologist and Syracuse PhD Candidate, Matthew Greer for another archaeology field season. His research in the area where there were quarters and workspaces for the enslaved has already yielded 43,849 artifacts.
This June and July, visitors are encouraged to visit the site (which is across Belle Grove Road from the parking lot). They usually work during good weather on weekdays from 8 a.m.-3 p.m. with a lunch break 12-1 p.m.
Matt and the team will also be working on Saturday, June 29, 8 a.m.-3 p.m.
Matt will also do a special talk on Sunday, July 28 at 3:15 p.m. (after the Ranger Program "Kneading in Silence: A Glimpse into the Life of the Enslaved Cook Judah" at 2:30 that day)
Honoring Soul Food's Shenandoah Valley
History and Chefs
Join this free, all day event, to learn about the regional history of African-American cooking, and honor those who have worked in the Valley culinary industry.
Saturday, August 3
10:00 a.m. - 4:00 p.m.
Belle Grove Plantation
336 Belle Grove Road
Middletown, VA 22645
Click here for the full schedule.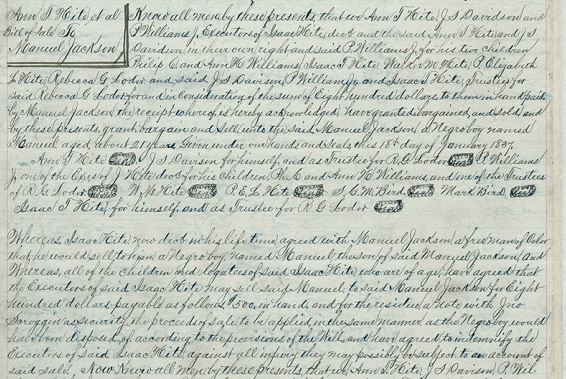 Free at Last: The Complicated Road to Freedom for Emmanuel Jackson
This history at sunset program explores the story of the Jackson family. Emanual Jackson Sr. purchases his son, 21-year-old Emanual Jackson Jr., from the heirs of the late Isaac Hite of Virginia for the sum of $800. In Allegheny County, Jackson Sr. frees his son.

Friday, August 16
6:00 p.m.
Belle Grove Plantation
336 Belle Grove Road
Middletown, VA 22645



Belle Grove Annual
Membership Meeting

Sunday, September 22
3:00 p.m.
Belle Grove Plantation
336 Belle Grove Road
Middletown, VA 22645
The annual meeting of Belle Grove's membership will be Sunday, September 22, 3:00-4:30 p.m. on the upper level of the Beverley B. Shoemaker Welcome Center. It will include a review of current activities, finances, and the election of new board members.
The focus of the meeting will be featured speaker Dr. James Broomall, Assistant Professor of History and Director of the George Tyler Moore Center for the Study of the Civil War, Shepherd University who will present findings from the African-American Historic Resource Study that he has conducted for the Cedar Creek and Belle Grove National Historical Park. This event is free and open to the public.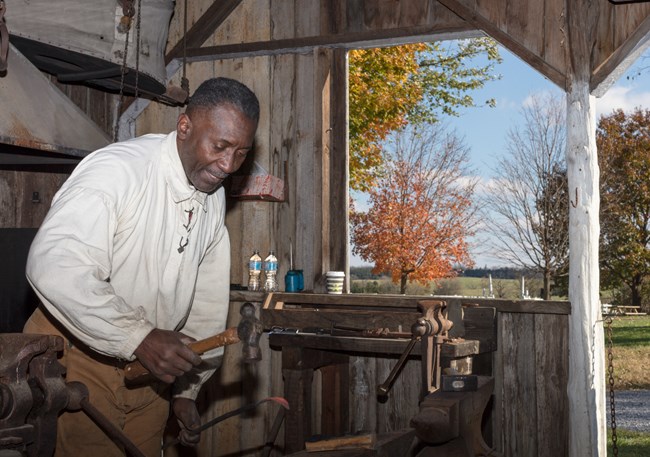 Inalienable Rights:
Free & Enslaved Blacks Crafting A Life In The Shenandoah Valley
Saturday, November 9
10:00 a.m. - 6:00 p.m.
Belle Grove Plantation
336 Belle Grove Road
Middletown, VA 22645
Belle Grove will honor its African-American history with demonstrations, interpretive programs, and talks. Admission is free of charge.
Belle Grove will present the history and experiences of African Americans at this site and in the Shenandoah Valley through living history demonstrations, talks, and National Park Service ranger programs.
To learn about all ranger led programs and activities, please check out our
calendar page.
Last updated: June 22, 2019