Morning Attack Trails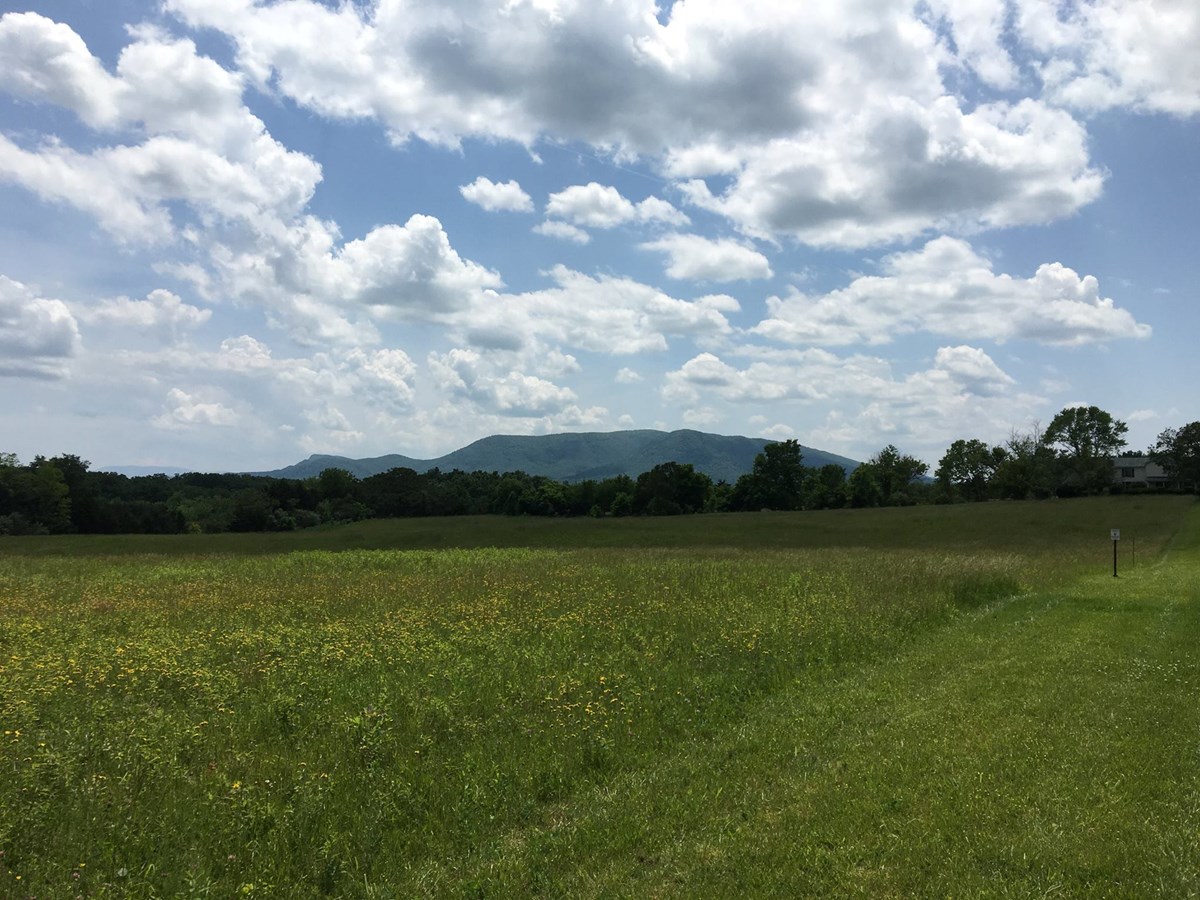 The Morning Attack Trails are three connected trails through a battleground. The grounds were part of a surprise Confederate attack on the morning of October 19, 1864, during the Battle of Cedar Creek.
Trails
The three trails combined are 1.7 miles long. All three are on national park land. Pick up a free trail guide at the trail entrances or at the Visitor Contact Station. The guide follows numbered stops marked on the trails.
The main trail head is at 8739 Valley Pike (U.S. Highway 11), south of Middletown. Pets are allowed, but must leashed at all times.
Be safe on the trails. Check the weather before you go. Ticks are abundant during warm seasons. Rangers recommend using repellent with DEET.
8th Vermont Monument Trail
From the main trail head, a 300 yard (one way) trail crosses a ravine to the 8th Vermont Monument.
Thomas Brigade Loop Trail
A 0.6 mile long loop marks where Col. Stephen Thomas's brigade made its stand. The loop begins and ends near the 8th Vermont Monument.
Hayes-Ramseur Loop Trail
A 0.7 mile long trail explores where Stephen D. Ramseur's Confederates attacked Federal troops led by Rutherford B. Hayes and Howard Kitching. The loop begins near the 8th Vermont Monument and shares a segment with the Thomas Brigade loop.
8th Vermont Monument
The 8th Vermont Monument is one of only three veteran-placed monuments on the battlefield. It commemorates one of the most storied incidents related to battle. The 8th Vermont regiment fought to near annihilation against a Confederate onslaught four times its strength. Nearly twenty years later, veterans of the 8th Vermont erected a simple monument to honor the regiment's sacrifices.
Last updated: July 20, 2021