Be A Junior Ranger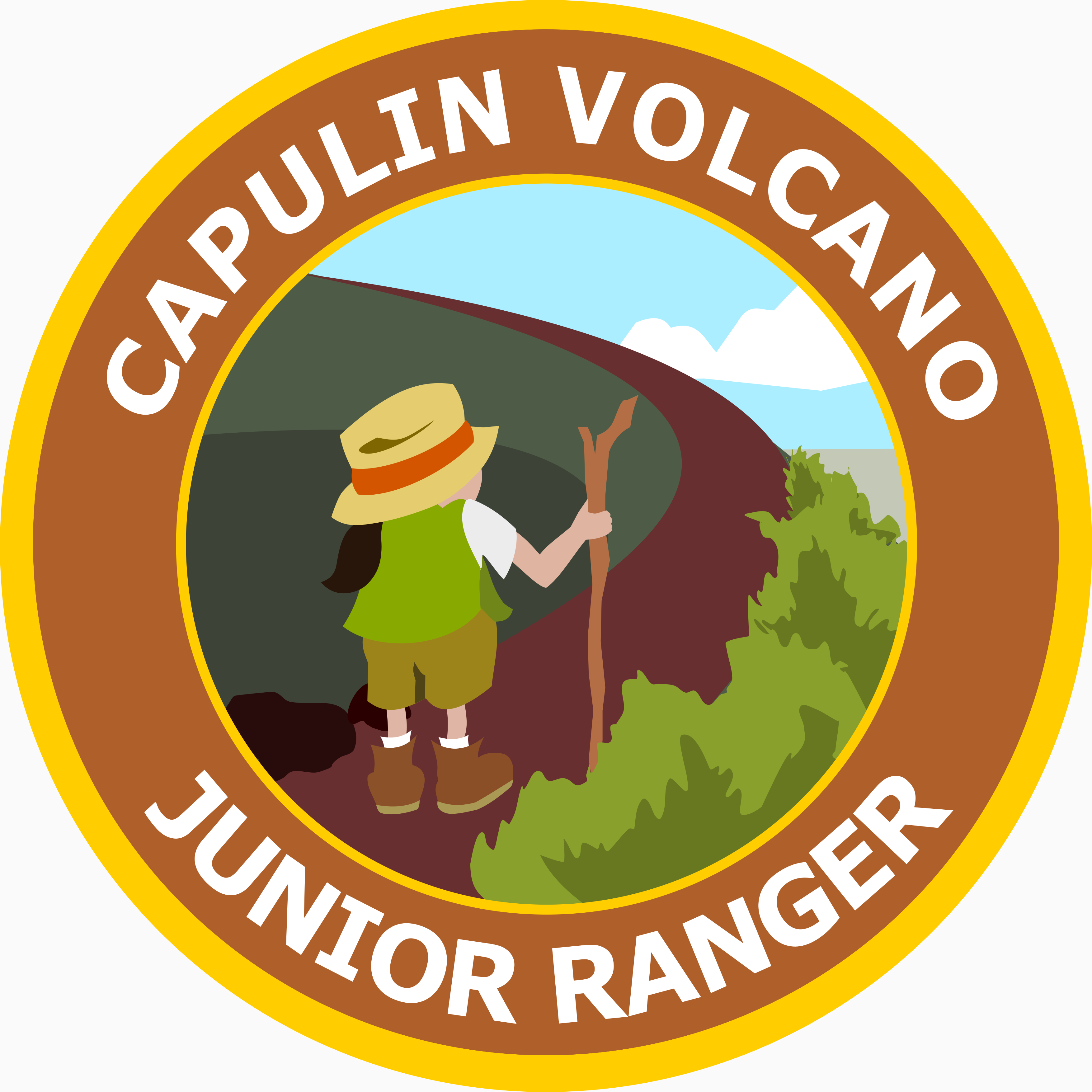 Have you ever wanted to be a park ranger? Now is your chance! By participating in Capulin Volcano National Monument's Junior Ranger and Junior Junior Ranger programs, you can help park rangers by learning what makes Capulin Volcano so special and how you can help protect it for future generations.


Junior Rangers (Ages 6 and up)
What kind of volcano is Capulin? What animals make their homes here? You will find out the answers to these questions and many more while completing the Junior Ranger activity book.

Children ages 6 and older are invited to pick up a Junior Ranger activity book at the visitor center upon arrival to the monument. Don't forget to watch the park film and ask a ranger which programs are being offered while you are there. After completing the activities, bring your book to a park ranger and show them what you have learned. If you think you are ready, the ranger will swear you in with the Junior Ranger Pledge and present you with your very own Junior Ranger badge to take home!

Junior Rangers at Home
If you can't make it to the monument or you want to do the activity at home or in your classroom we have the accessible downloadable PDF versions below. Unfortunately we cannot mail Junior Ranger books, but any library can print the books for you at low or no cost in most areas.
If you have done the book at home and email us pictures or scans of your completed book we will mail you a Jr Ranger sticker. (Unfortunately we cannot mail the badge at this time)
If you use the Jr Ranger book for your classroom we can mail you the appropriate number of stickers for your classroom size.

Junior Ranger Book Age 6 and Up Rev. 2021 (27,151KB PDF)

Junior Junior Rangers (Ages 5 and under)
1, 2, 3? How many ladybugs do you see? Children ages 5 and under are invited to participate in the Capulin Volcano Junior Junior Ranger program, an educational activity book. If you come at the right time of year, you might even get to see the famous Capulin Volcano ladybugs! All participants are rewarded with a Junior Ranger badge upon completion.

Junior Junior Ranger Book Age 5 and Under (560KB PDF)

If you want a badge and patch without waiting for the mail, please download and print the Virtual Junior Ranger Badge (388KB PDF)

Let's Move Outside!
In addition to the Junior Ranger programs, all children are encouraged to take part in the national Let's Move Outside! program. By hiking at least 1-mile within the park (we suggest the rim trail) in addition to completing the Junior Ranger program, you can earn a special patch in addition to your badge.


Last updated: January 26, 2023