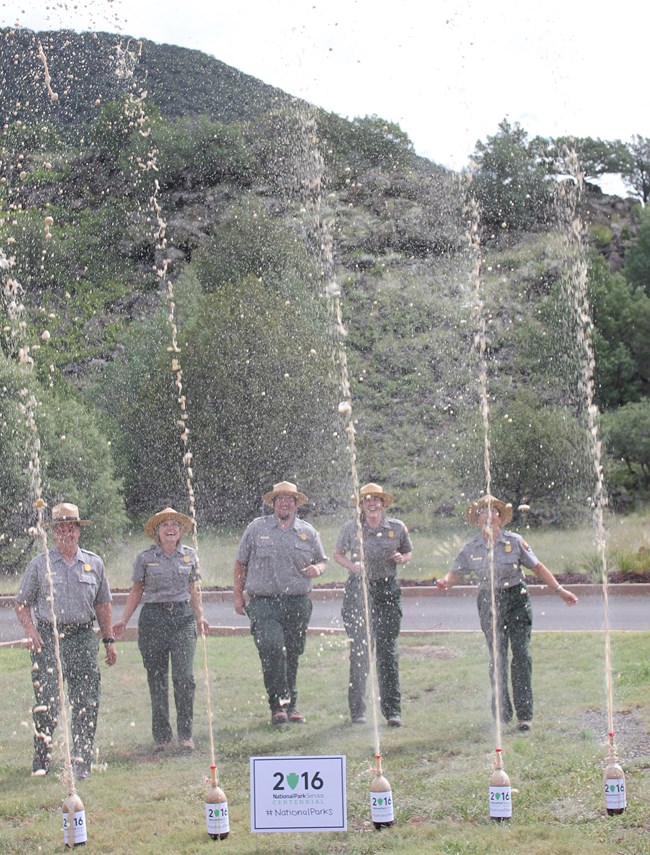 Do you like explosions? Do you have an inner MythBuster waiting to erupt? Do you enjoy science and enjoy experiments?
Then Capulin Volcano has a challenge for you! The monument is inviting all amateur scientist, or real life scientist for that matter, to create a model of a volcanic eruption. We want to see vinegar and baking soda, Mentos and Diet Coke, the craziest ideas for a volcanic eruption that you can come up with. Though, safety precautions should be observed at all times. Leave the dangerous stuff to professionals. Rangers will be posting our own volcanic eruptions on our Facebook/Twitter pages, but we want to see yours. So, feel free to upload your own videos and pictures using #CapulinVolcanoChallenge when you post your video!
We want to get 2,016 videos and/or pictures by the parks August 9th centennial celebration. We are hoping to post these pictures and videos in our visitor center for all of our summer guests to see.