"The Ancient Quarry: Indians on the Mountain", Correct Answer to Question 1: Rhyolite (Metarhyolite)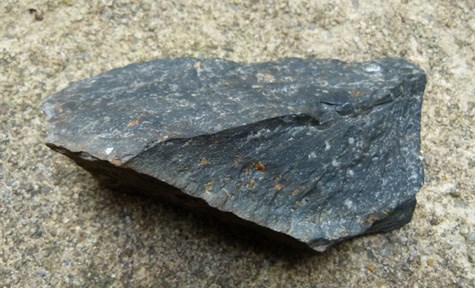 Right!
Question 1. What stone did Native Americans use to make tools from in this area?
Answer: *Note - In this video, the speaker mentions the stone rhyolite. Millions of years ago, rhyolite was metamorphosed (altered by heat and pressure) into metarhyolite. For this activity, please substitute the name "metarhyolite" for "rhyolite".
Native Americans came to Catoctin Mountain to find metarhyolite to make their stone tools.
Back to "The Ancient Quarry: Indians on the Mountain" activity Question 2
Last updated: April 10, 2015