"Train To Be a Spy", Correct Answer to Question 4: Personal Equipment Supplied by the Government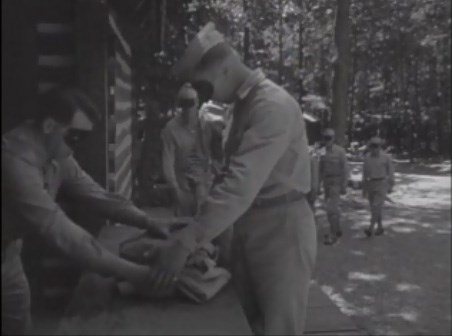 Correct!
Question 4. What personal equipment were the men allowed to bring to camp?
Answer:
"Every item of personal equipment is supplied by the government. The men arrive without so much as a toothbrush or pencil."
Quoted text is from the OSS video produced by John Ford. Credit: National Archives.
Last updated: April 10, 2015