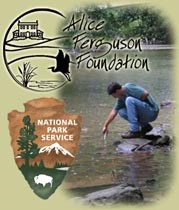 Free Field Trips with Bridging the Watershed
Junior-high to high-school students can apply their science skills to improving the Potomac watershed. At Catoctin Mountain Park, students can learn about the watershed in its cleanest state.
Teachers must register with the program through a brief training session. Registered teachers will be eligible to schedule half-day field trips to national parks in the region. They may select experiential lessons from a variety of curriculum-based modules. And yes, it really is free.
Contact the Alice Ferguson Foundation to get involved.