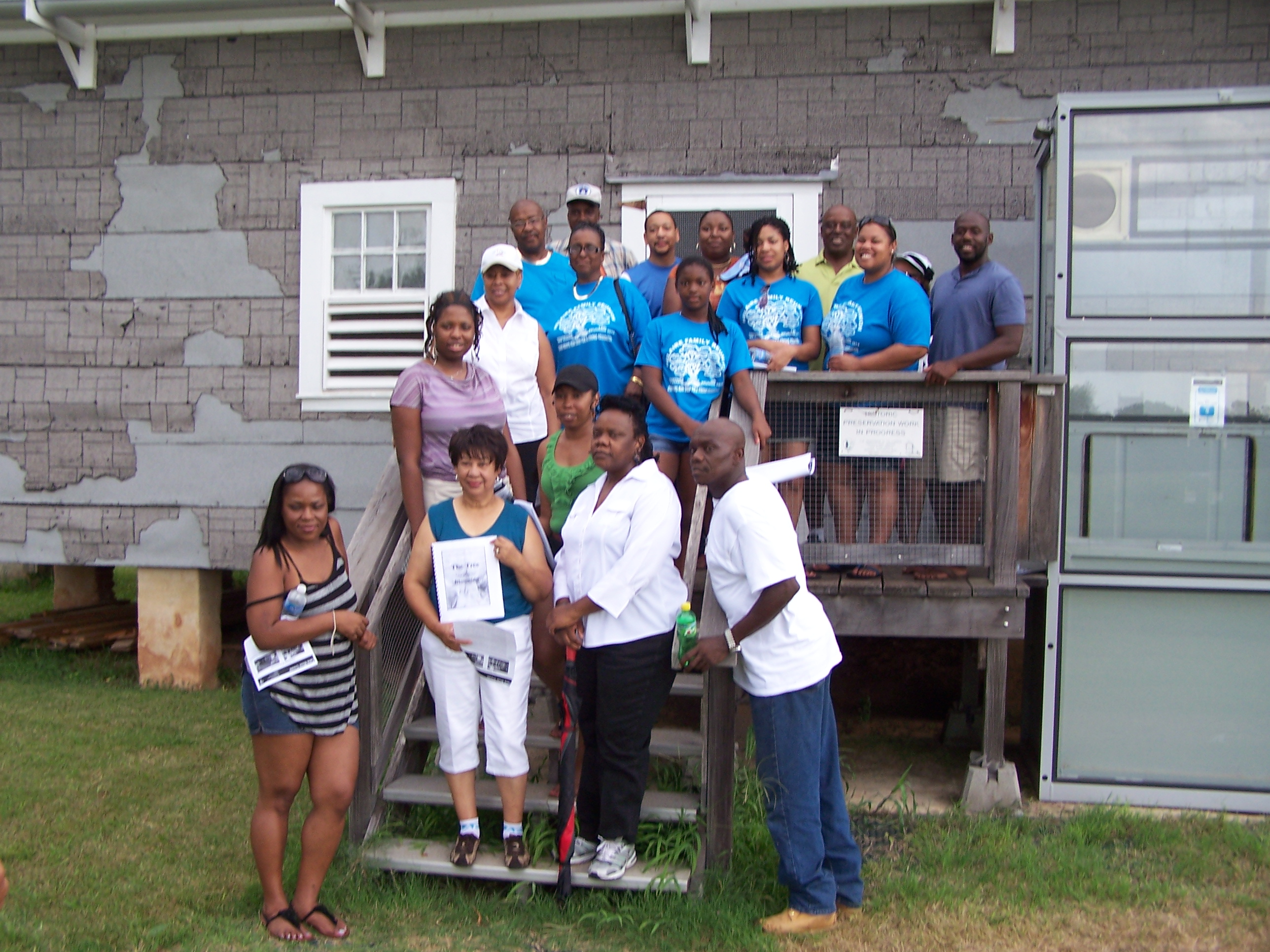 News Release Date:
August 14, 2012
Contact: Nathan Hatfield
On July 21, Cane River Creole NHP's Oakland Plantation hosted the Helaire family reunion. The Helaires can trace their connection to Oakland back to the late 18th century. Their history at Oakland began with an enslaved woman named Jeanne. In 1809 Jeanne had a child with a man named Hilario, who was an enslaved worker at a nearby plantation. Jeanne named her son Hilaire. Hilarie would go on to marry another Oakland slave named Felis. Hilaire and Felis would have seven children born into slavery. Their descendants, who would eventually take Helaire as a last name, continued to live and work at Oakland well into the 20the century. Throughout Oakland's history, members of the Helaire family would serve as blacksmiths, cooks, ferry operators, syrup makers, butchers, laundresses, nannies, and cotton pickers. Some of their names included Felix, Carrie, Ben, Alberta, Emage, Lafille, Martha, and many others.
During their visit the Helaires, who came from as far away as Rhode Island were treated to a guided tour which highlighted the contributions of their ancestors. The park also used this opportunity to premier a new "site bulletin" about the Helaires. The site bulletin was written by the Cultural Resource intern Simone Sanders.