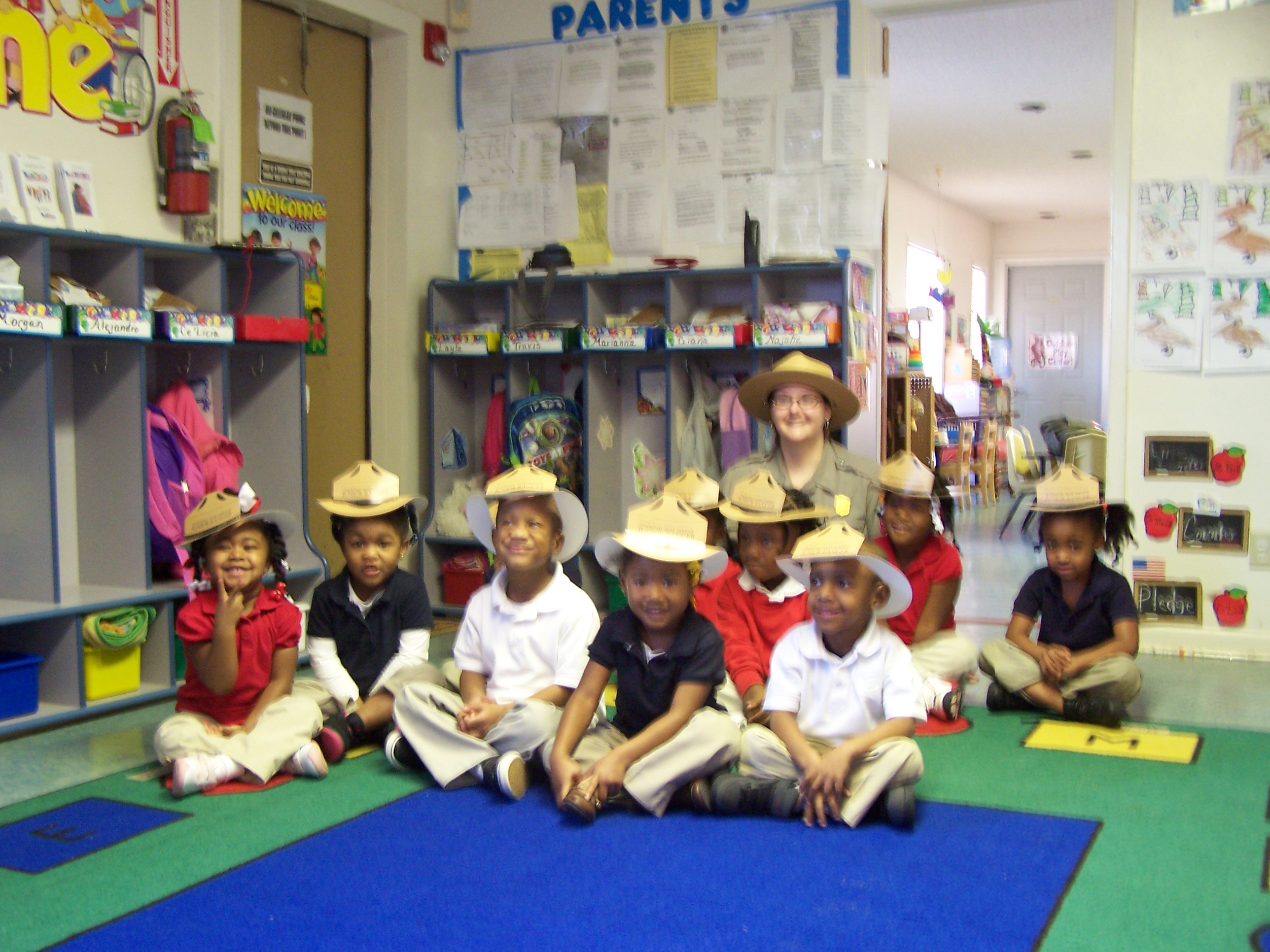 News Release Date:
February 25, 2011
Contact: Nathan Hatfield, 318 356-8441
During the month of February staff from Cane River Creole National Historical Park has visited head start centers in Natchitoches,
Natchez, Campti, and Breda, to share with the children the story "Lil Dan the Drummer Boy". Written and illustrated by Romare Bearden "Lil Dan the Drummer Boy" is a fictional tale of a formerly enslaved boy who goes on to join the Union Army Drum Corps. Along the way, Dan helps a company of soldiers escape certain disaster at the hands of the Confederate Cavalry. These programs, in honor of Black History Month and the 150th Anniversary of the Civil War have reached over 200 students.
Over the course of the next four years National Parks across the country will continue to commemorate the Civil War Sesquicentennial with similar education programs and special events. For more information on Cane River Creole NHP please visit our website at www.nps.gov/cari.