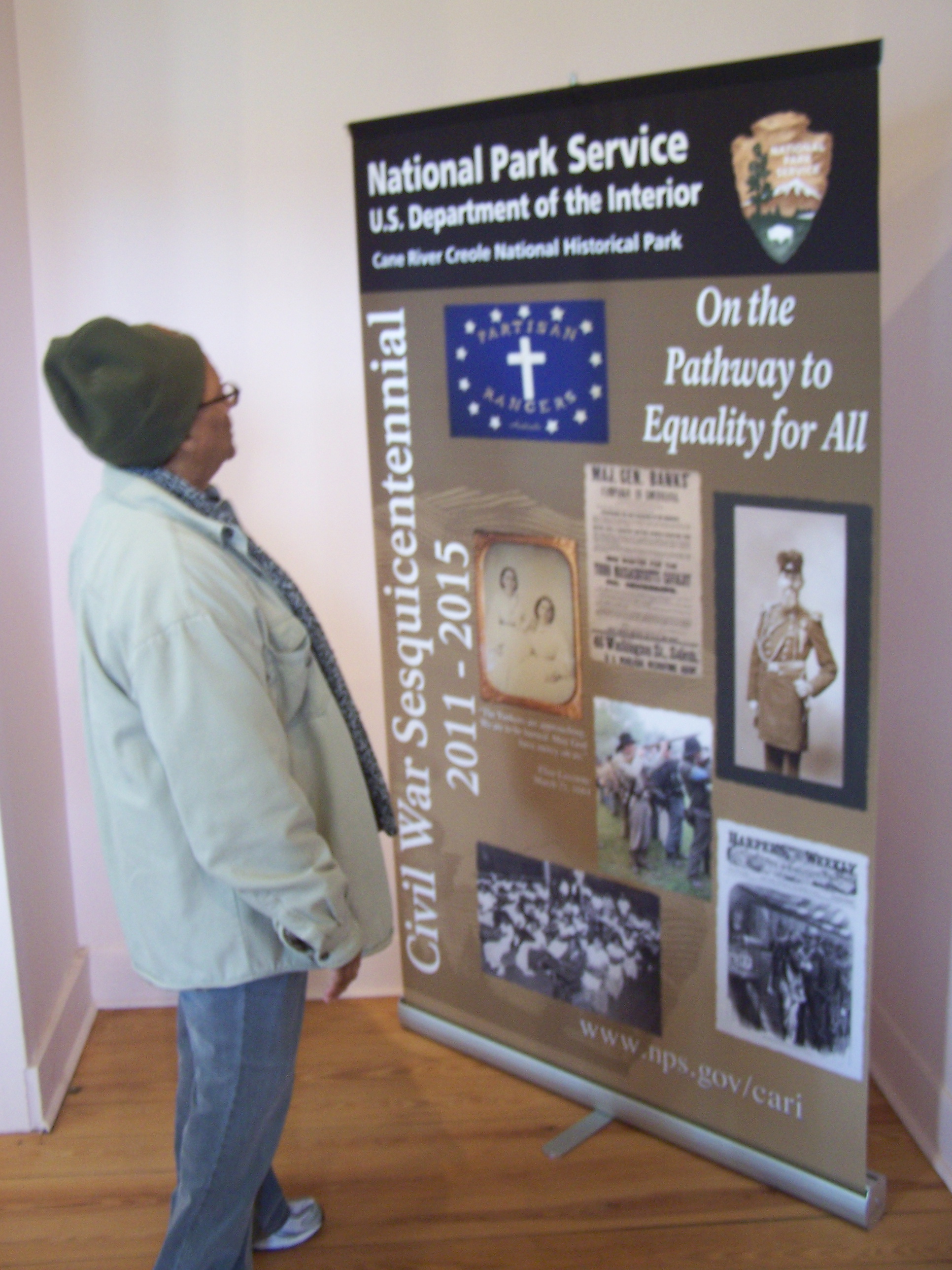 News Release Date:
April 11, 2011
Contact: Nathan Hatfield, 318 356-8441
Cane River Creole National Historical Park is proud to announce the arrival of two new interpretive banners commemorating the Civil War Sesquicentennial.
The first banner will be displayed at Civil War National Park sites across the southeastern United States and contains an image of the bombardment of Ft. Sumter followed by an assortment of photos from various other Civil War themed National Parks. The final image depicts the Confederate surrender at Appomattox.
The second banner contains images specific to the Cane River area including a Confederate battle flag, Union recruiting poster, civilians, and soldiers. The images on this banner were provided by the following partners; Cammie G. Henry Research Center, Mansfield State Historic Site, Judge Henley Hunter, Mr. Ryan Smith, Cane River Creole NHP, Harpers Weekly, and Mr. Curtis Gulliet.
Both banners use images to interpret the conflict from multiple perspectives; Union/Confederate, Soldier/Civilian, and Enslaved/Slave-owner.    
These banners will be displayed at the Magnolia Plantation Overseer's House, but they may be moved at any time for use at special events and conferences.
Cane River Creole NHP consists of the Oakland Plantation and Magnolia Plantation Complex. We are open seven days a week from 8am-4pm. For more information visit our website at http://www.nps.gov/cari or call us at 318 356-8441.