Be A Junior Ranger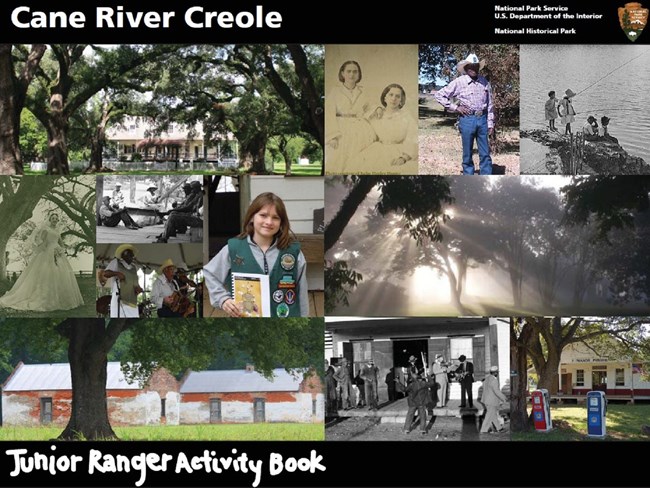 What is a Junior Ranger?
"Explore, Learn, and Protect!" The Junior Ranger motto is recited by children around the country; each taking an oath of their own to protect parks, continue to learn about parks, and share their own ranger story with friends and family.

The NPS Junior Ranger program is an activity based program conducted at Cane River Creole National Historical Park.
Interested youth complete a series of activities during a park visit, share their answers with a park ranger, and receive an official Junior Ranger badge. Junior Rangers are typically between the ages of 6 to 13, although people of all ages can take part. Younger Junior Rangers can check out our coloring pages.
Junior Ranger booklets are available at Oakland Plantation; ask a staff member for a booklet.
If you are unable to complete the book during your visit to the park, please note that the new mailing address for Cane River Creole National Historical Park is PO Box 925 Natchitoches, Louisiana 71458.

You can become a Cane River Creole Junior Ranger even if you are unable to visit the park. Download or request a junior ranger book through the mail. Return the completed book and we will mail you the badge. For more activities visit "For Kids"!
Looking for more Junior Ranger experiences?
Ask about the Jr. Angler badge earned through the Let's Go Fishing Activity book, and the Jr. Night Sky Explorer patch earned through the Night Explorer Activity book.

Both of these activities are available here at Cane River Creole NHP!
Last updated: May 13, 2022