Traveling Trunk
Creole Culture Traveling Trunk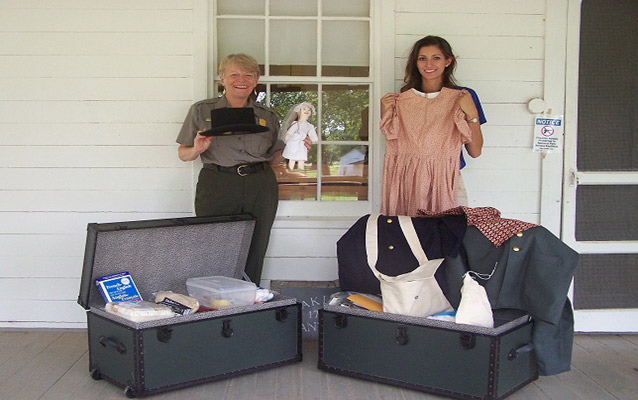 The content of this traveling trunk will focus on a segment of the Creole population that originated from Cane River's Isle Brevelle community. Today this cultural group continues to exist and thrive through family connections and long-standing social and educational activities which bring descendants of the original group back to its roots at Isle Brevelle.
Traveling trunks have become a popular and viable teaching tool.While this program was originally designed for 7th Grade American History or 8th Grade Louisiana History per the Louisiana State Comprehensive Curriculum, other classes may deem its many uses equally appropriate.The contents of the trunk are meant to help students define "culture" and analyze its elements to learn about a culture unique to Louisiana. Students can analyze their own culture and compare and contrast it with the culture of the people of Cane River.Through various artifacts, photographs, art, music, and literature, students will be able to know about and appreciate the unique culture of the Cane River Creole community.
Borrowing Instructions
To borrow the trunk contact the park at 318-352-0383, ext 200.
Details
Subject:

African American History and Culture, History, Slavery, Social Studies

type:

Traveling Trunk
Last updated: August 7, 2017