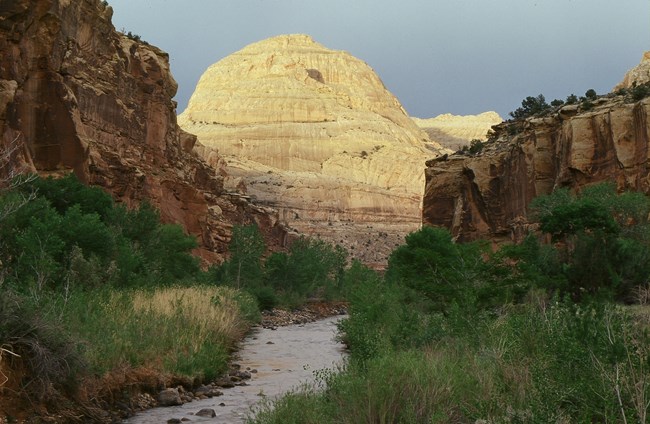 At Capitol Reef National Park and 15 other parks, the
Northern Colorado Plateau Network
conducts long-term inventory, monitoring, analysis, and reporting on key park resources to assess the condition of park ecosystems and develop a stronger scientific basis for stewardship and management of natural resources. At Capitol Reef, the network monitors air quality, climate, riparian and upland systems, invasive exotic plants, land surface phenology, landscape dynamics, landbirds, and water quality.
Park staff is conducting
research
to gather data on the locations and activities of predators, such as mountain lions, in the Fruita Rural Historic District.