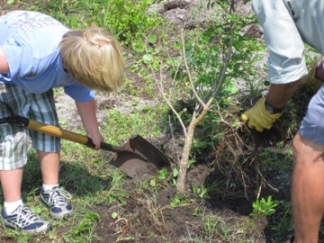 Are you a scout or troop leader looking for a way to protect and preserve our National Parks while you visit? The Scout Ranger program might be just what you're looking for!
Scouts who participate in educational or park approved volunteer programs or service projects at Cape Lookout and/or other national parks can become Resource Stewardship Scout Rangers.
More information on the Scout Ranger programs can be found by following these links to the Girl Scout Ranger Website or to the Boy Scout Ranger Website.