Junior Ranger Adventures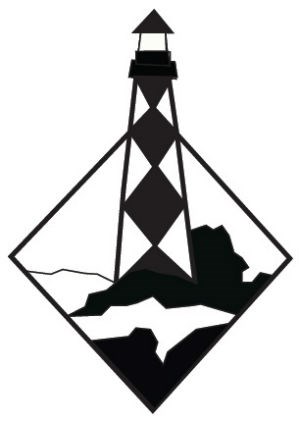 Already a Junior Ranger at Cape Lookout? You're ready for a Junior Ranger Adventure!
The Junior Ranger Adventures program is designed for families and groups with older kids or kids who have completed a Junior Ranger program at Cape Lookout or at another park.
Tell your Teacher or Scout Leader this program is great for group field trips!
There are five (5) adventures in the series. You can do them in any order, but you may want to do Experience Cape Lookout first.
Experience Cape Lookout (grades 1 - 8) introduces you to the park. As you explore the lighthouse area, you will learn about the lighthouse, barrier islands, park jobs and more!

Saltwater Explorer (grades 5 - 8) is a natural science adventure focused on the plants and animals which depend on the sea for survival.

Island Investigator (grades 5 - 8) guides you across the island to discover the plants and animals which have adapted to life on a barrier island.

Rescue Ranger (grades 5 - 8) is centered on the lifesavers who risked their lives so others could live. This booklet looks at the history of the U.S. Lighthouse Service, the U.S. Life-Saving Service and the U.S. Coast Guard at Cape Lookout.

Village Detective (grades 5 - 8) introduces you to the people who made their homes on the Outer Banks by taking you through either Portsmouth Village or the Cape Lookout Village Historic District.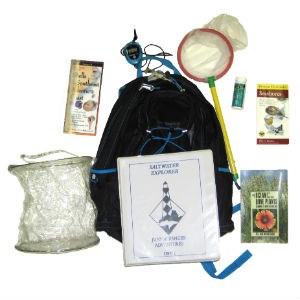 Each adventure comes with all the needed supplies for the activities. Experience Cape Lookout only needs a booklet. Backpacks containing the booklets and supplies for Saltwater Explorer, Island Investigator, Rescue Ranger and Village Detective activities can be checked out at the Light Station Visitor Center, Harkers Island Visitor Center, Beaufort Visitor Information Center, Great Island Cabin Camp Office, and the Long Point Cabin Camp Office.
Larger groups of 20 or more (school field trips, scout troops, others) will need to call the Harkers Island Visitor Center (252-728-2250) to make reservations and arrangements to pick up a group tote. Group totes allow larger groups to break down into 5 smaller sections to work on the activities.
Checking out a Junior Ranger Adventure is free of charge, however, all activity kits (backpacks or totes) must be returned to the visitor center or office by the time they close each day.
Last updated: January 12, 2018