The American Indians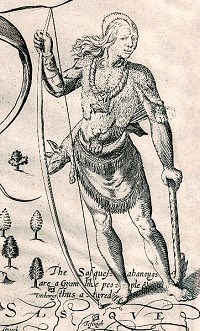 The Indians of the Chesapeake region played a major role in Captain John Smith's 1607-09 voyages. Everywhere Smith went, he met native men and women who welcomed, guided, and fed him as well as traded with him and helped him survive. He also met Indians who attacked him for trespassing and who tried to drive the English intruders away. This was not the first time many of the Indians had met Europeans, so previous encounters may have influenced how the English were received.
Diplomatic alliances between Captain John Smith and Indian leaders such as Powhatan were key to the survival of Jamestown. These alliances were complicated on both sides by the completely different cultures and worldviews of the Indians and the English. Consider reading the different Indian and English worldviews.
Thanks to Captain John Smith's journals, we have a fairly good - but biased - record of the native Chesapeake people at a particular moment in time. But his journals do not tell the whole story.
American Indians of the Chesapeake have a history of at least 12,000 years and a continuing presence that is characterized by diversity, rich cultural traditions, and an ongoing relationship with the Chesapeake Bay.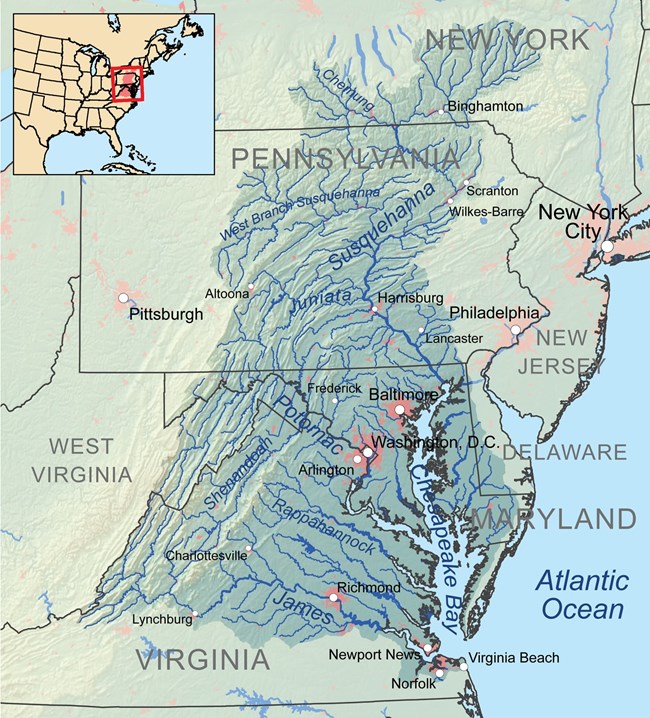 To learn about American Indian towns and the natural resources they relied on, see the links below about various areas of settlement.
Learn More about the American Indians of the Chesapeake:
Last updated: August 30, 2021