Ocracoke 200th Celebration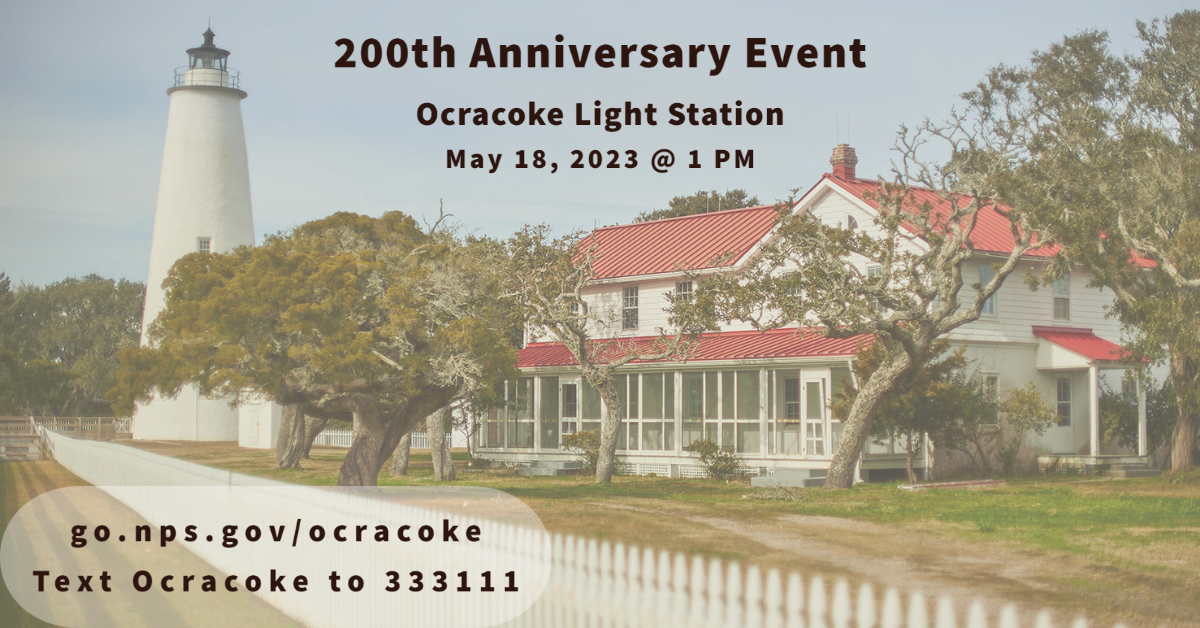 Special Event – May 18, 2023
On Thursday, May 18, from 1-2 p.m., the public is invited to the Ocracoke Light Station for a special 200th anniversary event. The event will feature several speeches, activities, a birthday cake, and more. Outer Banks Forever, the Seashore's official philanthropic partner, plans to livestream the event for those who cannot attend.
Parking at the lighthouse is limited- guests are encouraged to park at the Ocracoke Discovery Center and take the free Ocracoke Village shuttle to the light station. Express tram service will begin at 11:45am.

Educational Programs
Throughout this spring and summer, educational programs will be conducted at the Ocracoke Light Station and on social media. Once program details are finalized, they will be added to this webpage and the park's digital calendar.
April 28, 7:30pm, Ocracoke Community Center: Join Joseph Smith, as he portrays Augustin Fresnel and explains his method of developing effective lenses and how his invention has protected the waters of North Carolina's coast and Ocracoke Inlet. Joseph's presentation will bring history to life! Program courtesy of the Outer Banks Lighthouse Society.

May 12, 7:00pm, Ocracoke Community Center: In a special program, author and historian Kevin Duffus will present "War Zone: When World War II was Fought of Ocracoke's Beaches," telling of the time when Ocracoke Island was on the front lines of the war. Presented by the Ocracoke Preservation Society.

May 1- Early October- Ranger Program: The Ocracoke Lighthouse, Celebrating 200 years of service. Join Park Rangers on the grounds of the Ocracoke Light Staton to learn about this beautiful sentinel and the keepers that kept the light burning. 20 minutes, 11am, Monday-Thursday.
Lighthouse Base
The base of the Ocracoke Lighthouse will be open for public viewing 10:30am-12:30pm Monday through Friday, beginning May 1st. Hours may expand depending on availibilty of seasonal employees. Due to its unique construction, climbing the Ocracoke Lighthouse is not available.

Text Alerts
A new text alert service has been created for the 200th anniversary of the Ocracoke Light Station. To receive text alerts about the special event and educational programs, text Ocracoke to 333111. To stop receiving alerts, text stop to 333111.

Partnerships
The Ocracoke Light Station's 200th anniversary planning committee includes National Park Service staff, Outer Banks Forever, Hyde County, Ocracoke Preservation Society, Ocracoke Tourism Development Authority, Outer Banks Lighthouse Society and members of the local community.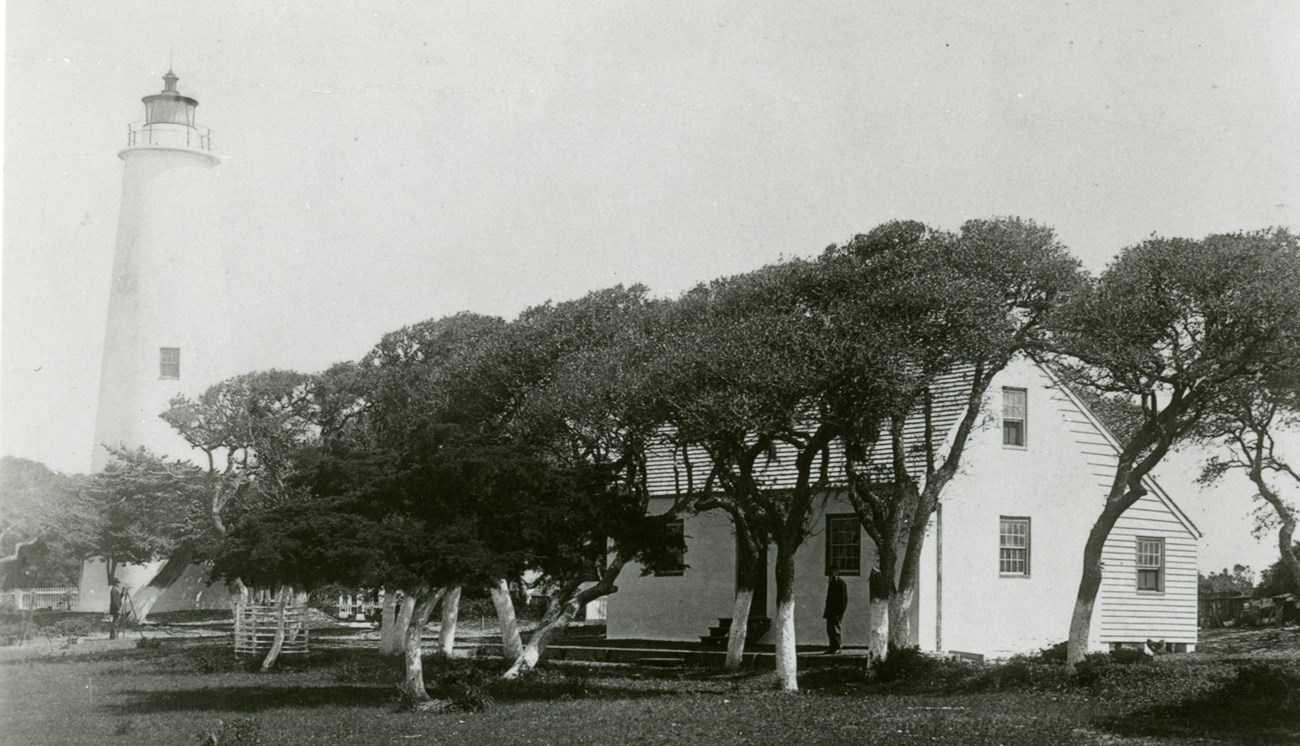 Last updated: May 12, 2023