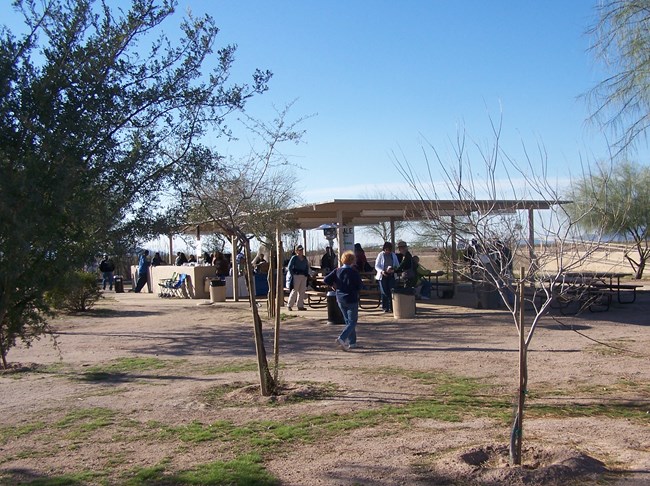 Bring your meal and enjoy the park grounds while you eat. The park picnic area is open the same hours as the park visitor center, 9am to 5pm daily, seven days per week. The covered picnic shelters are generally not reserved and it is hoped that visitors will share the resource if necessary.
There is no fee for having your lunch in the picnic area and it is not necessary to pay the park entrance fee if you do not intend to enter the visitor center or view the ruins. The public restrooms are located at the front of the visitor center and also do not require an entrance fee before access.
Trash cans and recyclable plastic and can collection stations are located at both shelter areas.
Pets need to be on a leash or under strict physical control at all times. You are required to clean up pet waste and prevent pet damage to the park.
DO NOT FEED park wildlife. It is harmful to the animals to eat people food and to become dependent on people for their meals.