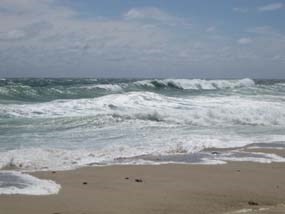 Important Ocean Safety Tips:
* Always swim in a lifeguarded area,
if possible.
* Never swim alone.
* Talk to the lifeguards; ask about
beach conditions and hazards.
* Be aware of the currents and shore break.
* Don't fight against the current.
* Know your swimming ability,
and stay within it.
* Excessive drinking and swimming don't mix.
Link here to more ocean and beach safety information.