Be a Junior Lifeguard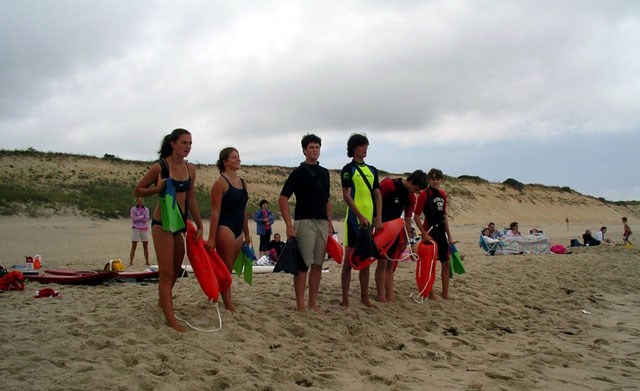 What is a Junior Lifeguard?
Junior Lifeguards are girls and boys ages 13 to 17 years who train with National Park Service lifeguards in the following skills:


Swimming safely in surf
Swimming safely in rip currents
Various ocean rescue techniques
CPR and First Aid
Use of oxygen tanks and automatic external defibrillators
Protection of natural resources
Working with the public
When and where do Junior Lifeguards meet?
The Junior Lifeguard Program begins on Thursday, July 5, 2018 with sessions held every Monday, Wednesday and Thursday through August 9th, 2018. Junior lifeguards report to Marconi Beach in Wellfleet at 9:30 am unless an alternate location is determined. Each session ends at approximately 12:30 pm.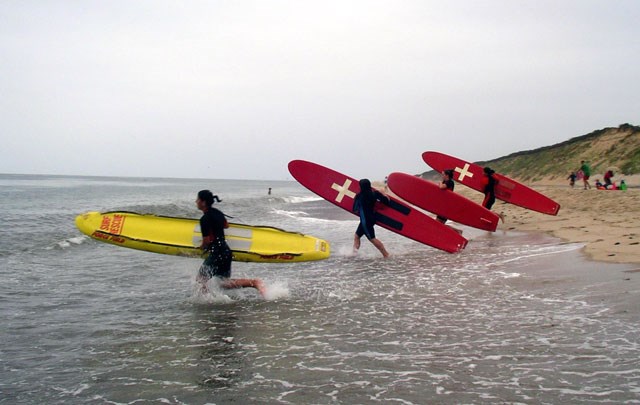 Describe a day in the Junior Lifeguard class.
Junior lifeguards participate in arduous workouts at the start of most sessions to include long distance cold water swims, use of paddle boards, beach runs, sit-ups, push-ups, and various other physical exercises. Participants receive training in CPR and ocean lifeguard skills and operations. Junior lifeguards may also assist paid lifeguard staff in beach maintenance activities.

Some sessions will include special topics unrelated to lifeguarding such as wildland fire orientation, NPS law enforcement and resource protection orientation, and a field trip to the U.S. Coast Guard Station in Provincetown. Meeting locations may be adjusted for some of these activities. The schedule of activities for the program needs to be flexible and will be subject to periodic changes.
Will I be eligible to work as a lifeguard later?
Participants who are age 15 or older by the end of the course, and who complete the entire course of training will be awarded with an American Red Cross lifeguarding certificate. Those who are under age 15 will receive first aid/CPR/AED certificates. All participants who complete the program will also be awarded a certificate of completion.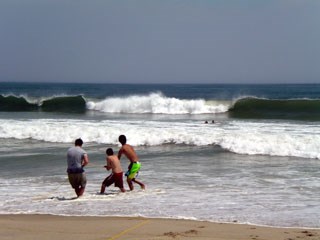 How do I become a Junior Lifeguard?
There is no fee to enroll in the Junior Lifeguard Program. The program is free. Enrollment is limited to approximately 16 participants. Each applicant must be interviewed, and on the first day of the program participants must pass a fitness test at Marconi Beach consisting of a one third mile open ocean swim followed immediately by a one half mile beach run.
While the use of a wetsuit is allowed after the first class, none will be allowed for the initial swim test. Water temperature at Marconi Beach in early July is generally in the mid 50s. Due to variable surf and weather conditions, there is no hard time limit for completion of this test. Participants' performance will be judged by lifeguards on duty at Marconi Beach that day. But as a general guideline, those interested in enrolling in this program should be able to swim 500 yards in a pool in less than approximately nine minutes, and complete a mile run in less than approximately eight minutes.
The Junior Lifeguard Program includes arduous physical activity, occasionally in high surf conditions. Participants may swim in rip currents, and complete beach runs up to five miles.
To apply:
contact Gordon Miller by email
(gordon_miller@nps.gov) or call 508-487-2100, extension 0923
Last updated: May 2, 2018