Salt marsh dieback timeline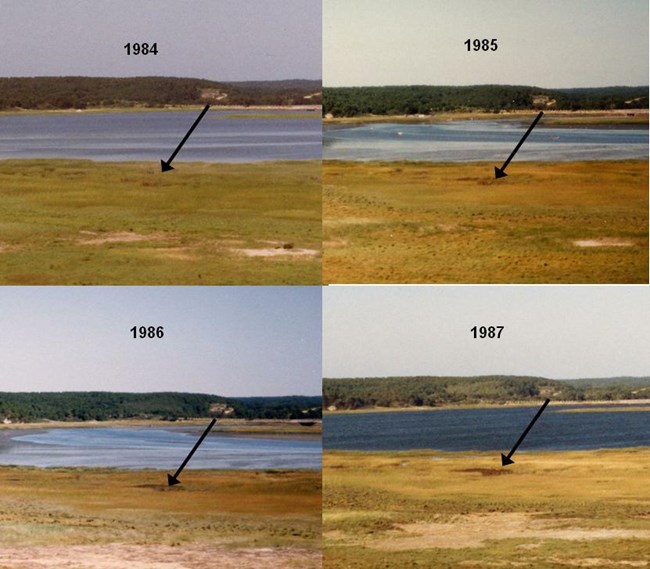 On Cape Cod, salt marsh dieback was originally termed "sudden wetland dieback" (SWD) and thought to be a recent, sudden phenomenon.
It was reported by Ron Rozsa (CT DEP) and Scott Warren (CT College) in 2002 (Harwich and Chatham) and independently by Stephen Smith and John Portnoy (NPS) in 2003 (Cape Cod National Seashore).
<click for enlarged version of this image>
It turns out, however, that vegetation losses on Cape Cod have been happening for decades.
Both low and high marsh vegetation losses are evident in aerial and ground-level photography as early as 1984 . In some systems, significant widening of tidal creeks in the absence of tidal inlet changes - an indication of edge vegetation loss and subsequent erosion - can be seen as far back as the 1950s.
While discrete patches of vegetation may disappear during the course of a single growing season, from a system-wide perspective the losses are generally cumulative and progressive over many years. Additionally, in the low marsh (Spartina alterniflora) no interim phase of browning or standing dead foliage has been observed. On a couple of occasions, browning foliage in the latter half of the growing season was mistaken as plant demise. However, this was later determined to be early senescence in that particular year since all the same plants greened up again the next spring (i.e., no mortality).
The reason nobody has witnessed the dying process (i.e., dead foliage or "brownmarsh") is because the plants are being eaten down to stubble during the night by a species of nocturnal herbivorus crab, who's populations have reached very high levels (MORE). As such, salt marsh vegetation losses on Cape Cod are distinctly different from dieback events in other parts of the country.
BELOW - MORE PHOTOS OF VEGETATION LOSSES DATING AS FAR BACK AS 2 DECADES AGO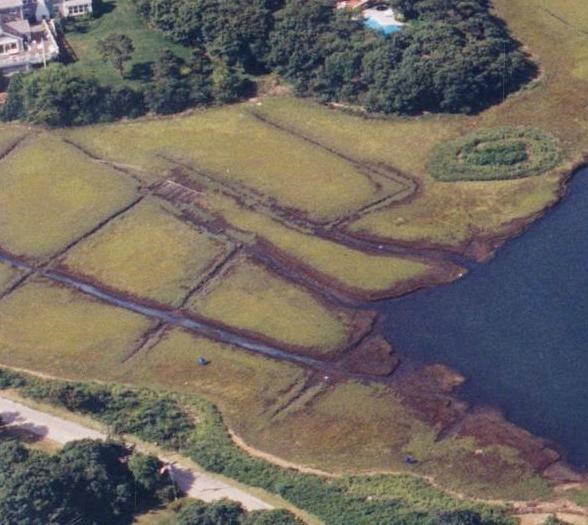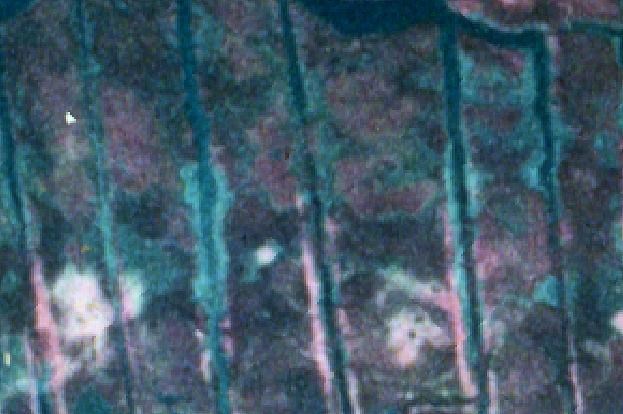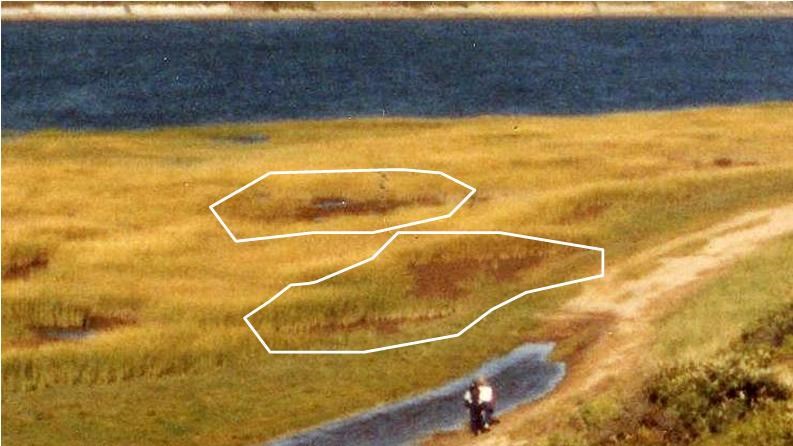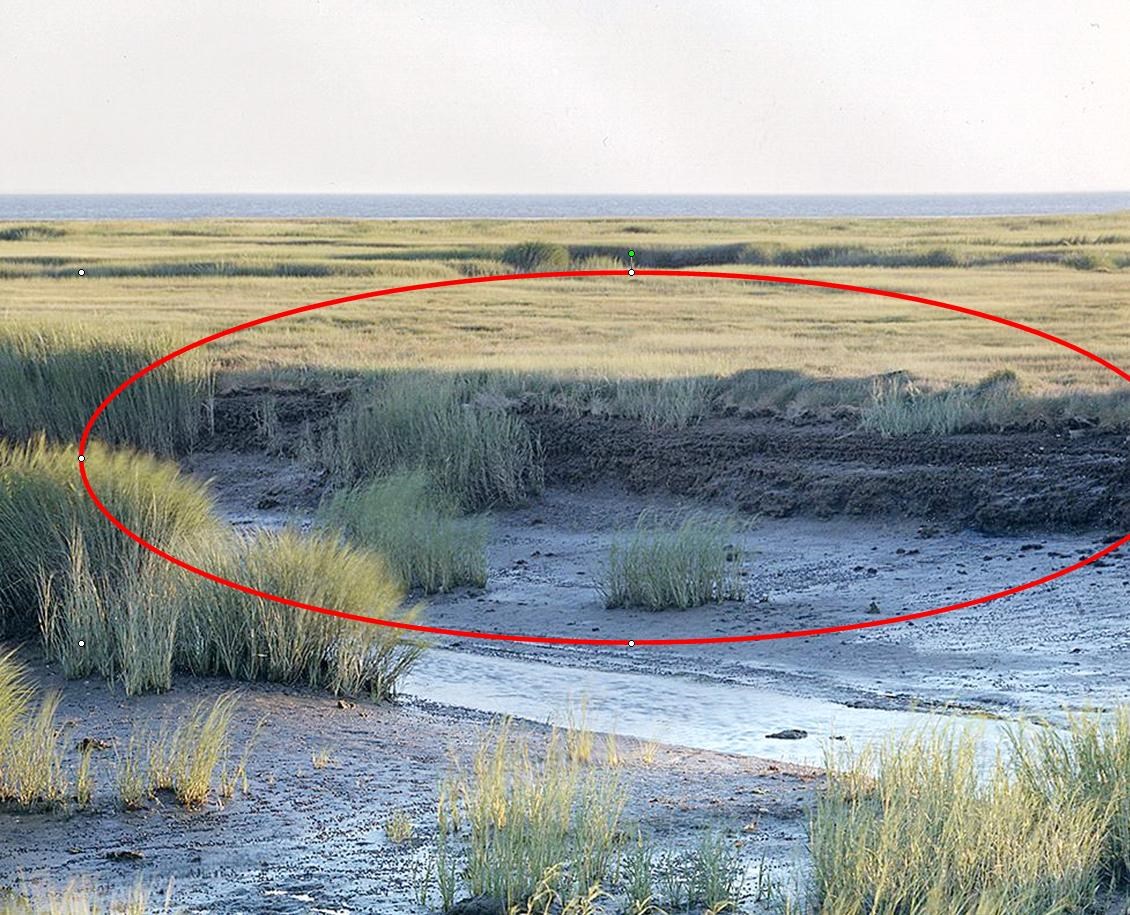 Last updated: February 26, 2015