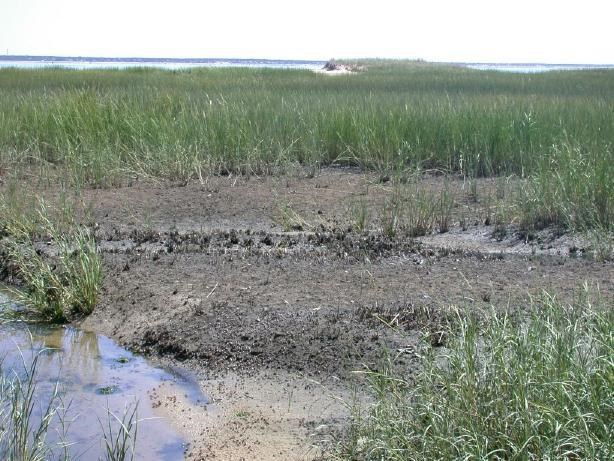 On Cape Cod, we originally referred to the unexplained loss of salt marsh vegetation as "dieback".
In these areas, it is often just dead shoot stubble or root/rhizomes that are left as much of the inorganic sediment has been eroded away.
In other areas, there is no peat left (it has fully decomposed or has been covered up by sediment) and what remains is a relative smooth, bare surface.