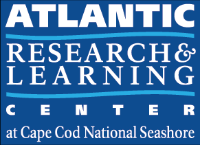 The Atlantic Research and Learning Center (ARLC) provides scholars, scientists, and educators the resources they need to conduct research within Cape Cod National Seashore (CACO). ARLC laboratory and field support facilities are co-located with NPS scientists at the North Atlantic Coastal Laboratory in North Truro, Massachusetts. The ARLC offers:
North Atlantic Coastal Laboratory
Lab facilities, field equipment, and a large science staff to collaborate with. Jump to learn more about the North Atlantic Coastal Laboratory and the science staff.
Housing
Need a place to stay while conducting research at the seashore? Find out more about housing at Cape Cod National Seashore. (Please use this link for 2016 housing request form as the one on next page is outdated.)
Analytical Equipment
The ARLC lab has an array of analytical equipment. Take a look at the analytical equipment available at the ARLC lab.
GIS and Ecosystem Monitoring Data
The ARLC can help leverage the deep GIS and monitoring datasets maintained by Cape Cod National Seashore. Learn more about data available for visiting researchers.
The Charles S. Davidson Memorial Library
Every researcher needs a real library at some point, even if it's just a quiet place to think or eat. Read more about the Davidson Library at the ARLC.
Science Communication
The ARLC wants to help communicate science communication. Investigate the ARLC Science Communication capabilities.